Leading Tarrant County HIV Providers Unite for Red Ribbon Fundraiser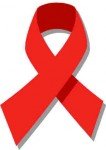 FORT WORTH (July 24, 2014) – AIDS Healthcare Foundation (AHF) is proud to support the establishment of AIDS Outreach Center's Red Ribbon Circle legacy organization. AHF and AIDS Outreach Center have been working together for two years under the same roof to provide Tarrant County with comprehensive access to HIV testing, treatment, care, and social support services like case management, counseling for mental health and substance abuse, nutritional therapy, a food pantry, and housing assistance.
AIDS Outreach Center (AOC) established its Red Ribbon Circle in May to honor major donors to the organization. Anyone who donates $1,000 or more to AOC before August 15 will be recognized as a Red Ribbon Circle Founder. The Meadows Foundation of Dallas – a 65-year-old organization which has distributed more that $760 million in grants and direct charitable expenditure to over 3,000 Texas organizations since its inception – has been doubling the impact of these generous gifts since May 1 by matching all $1,000 donations in full.
Now, AHF is supporting their partner organization by making an initial $25,000 donation to the Red Ribbon Circle and by matching all $1,000 donations to the legacy organization up to $25,000 by August 15. Thanks to donations like those collected through the Red Ribbon Circle, AOC was able to serve more than 1,600 Texans living with HIV last year. Impactful efforts in 2013 included the distribution of more than 80 tons of groceries and offering dental services to 1,100 clients through AOC's specialized dental clinic. Alongside AHF, the organization has also tested thousands for HIV and STDs.
"AIDS Outreach Center is the only one-stop shop for HIV support services in Tarrant County," said Bret Camp, Texas Regional Director for AHF. "We have been proud to partner with them in serving the community for the past two years, and we are thrilled that the Red Ribbon Circle now gives community members the opportunity to join us in supporting an organization that has been there for Tarrant County residents since 1986."
"We are so pleased that AHF and The Meadows Foundation of Dallas have provided this opportunity to initiate The Red Ribbon Circle," said AOC Executive Director Shannon Hilgart. "It is a way that we can recognize those donors who are able to make larger gifts in support of our mission, and allow them to leave a legacy of caring. We also appreciate all those who support this cause, and we recognize the importance of their generosity."
To become a part of the Red Ribbon Circle and multiply the impact of your gift with matching from AHF and the Meadows Foundation, visit www.aoc.org/donate/rrc. For additional information, please call Mary Rusnik, AOC Director of Development and Marketing, at 817-916-5256.
About AHF
AIDS Healthcare Foundation (AHF) is the largest non-profit HIV/AIDS healthcare provider in the USA. AHF currently provides medical care and/or services to over 319,000 individuals in 34 countries worldwide in the US, Africa, Latin America/Caribbean, Eastern Europe, and Asia. For more information, visit www.aidshealth.org, find us on Facebook: www.facebook.com/aidshealth and follow us on Twitter: @AIDSHealthcare
About AOC
AOC was established as a 501(c)3 in 1986 to combat the AIDS epidemic which was, at the time, a death sentence. Volunteers and a small staff helped with end-of-life issues. Scientific innovations in medicines in the early to mid-'90's changed the disease to one that, with adherence to a medical regimen, became a chronic disease, bringing long and healthy lives to those who receive care. AOC serves some 1,600 of the 4,500 persons living with HIV in Tarrant County with mental health care, nutrition therapy, food pantry, emergency and housing financial assistance, and oral health care. AOC Prevention and Outreach provide testing for HIV and STDs for approximately 3,000 people annually.