Santa Fe, New Mexico: A Sense of Place
Visit Santa Fe, New Mexico to find your sense of place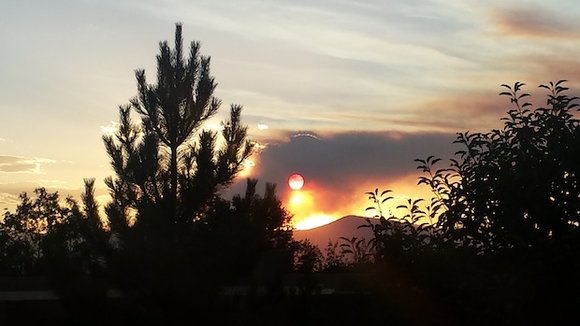 My days and nights in Santa Fe, New Mexico were truly unique. Everything and everyone were so connected in the city's rich culture and history that I embarrassingly admit I was quite envious. Majestic Santa Fe, set near the foothills of the Sangre de Cristo Mountains, concentrated in Native American arts, culture, and Southwestern history. I too wanted to part of a place like no other. So, like any not so normal person, I left my shoes behind. Yes, my favorite black flats left behind so I can say that I once was and still am part of a city I fell in love with in just four days – a city that gave me a sense of place – Santa Fe.
Thursday (Day One)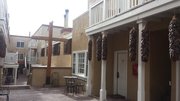 Upon my arrival at Hotel Chimayo, conveniently located one block from the historic Plaza in downtown Santa Fe, I was immediately enchanted by the design elements that adorned the hotel's main lobby. Deeply rooted in the unique traditions of Northern New Mexico, Hotel Chimayo offers original artwork and hand crafted crosses from over 70 different Chimayo artists. The comfort, ambiance, and simplicity of the boutique hotel are what I imagined Santa Fe to be. As cozy as my room was, I ventured out to the Plaza to take in some live music and dancing and eventually ended up at La Casa Sena's Cantina where the waiters diligently take your order and then suddenly end up piano side singing all of your favorite tunes. This place folks is a must! Oh, and I highly recommend their Cool Summer signature cocktail.
Friday (Day Two)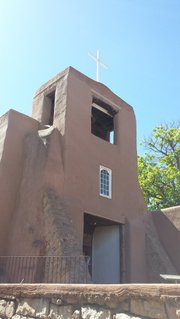 Breakfast at Tia Sophia's "Home of the Breakfast Burrito" was interesting. Being from Texas, where everything is bigger, let's just say that Tia Sophia definitely didn't disappoint. It's a small local spot – nothing fancy but the food is authentic and the salsa was just like this Texas girl likes it! Of course after stuffing myself past my limit I was more than thankful to meet up with Santa Fe tour guide Tom Gallegos for a downtown led walking tour. To be in Santa Fe, it is a must to learn its history and believe me, no one makes it more interesting than Mr. Gallegos himself. So if you're headed to Santa Fe, look him up!
Next stop was the O'Keeffe Museum. After all, what's a Santa Fe visit without experiencing the ONLY museum in the United Stated dedicated to an internationally known female artist? Breathtaking. Inspiring. O'Keeffe.

So much history and art in just a short amount of time, I was surely due for a quiet moment of relaxation and of course a signature cocktail from one of the hottest spots in Santa Fe – Secreto Bar and Lounge located at the Hotel St. Francis. Ok, if you only have time for one drink and one drink only, the Smoked Sage Margarita should most definitely be your choice. And after cocktail hour, an evening stroll along one of the most iconic gallery districts - Canyon Road will do just fine. Honestly, where else can you randomly pop into a gallery where there just happens to be an opening for Australian Aboriginal art and the artists are there for you to discuss their pieces? Santa Fe, you amazed me.