Houston Texans Tackle Day Two of Training Camp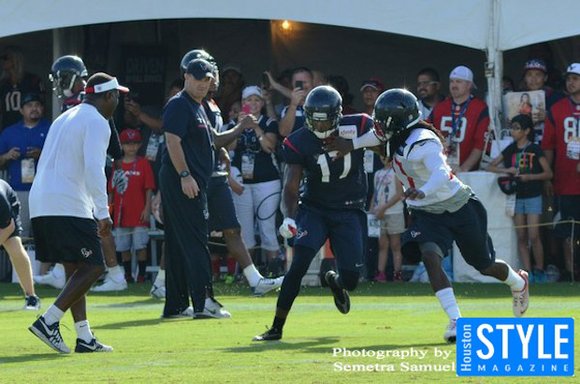 It was another exciting day at the Methodist Training Center as the Texans football team prepared for day two of training camp. As the fans roared, the Texans took to the field and started what would appear to be a great day of practice in our eyes, but according to coach Bill O'brien, the tempo is still not where it needs to be. He told us "it will get better." With that said O'Brien really liked his teams effort and willingness to work during practice. It's no secret that O'Brien is a tough coach, and has very high expectations for this team this season. He also has no comments about the players practicing in this Texas heat. He immediately dismissed questions today about the heat by saying "It's Texas, we will worry about what we need to worry about."
Aside from the intense heat, the Texans are now practicing with music, which is not only entertaining for the fans watching practice but also helps to aid the players for game day preparation. "I like the music, it makes it loud, it makes communication a little bit tougher which is good because on game day communication is a little bit harder, and it doesn't hurt to have a little bit of a beat every now and then," says JJ Watt.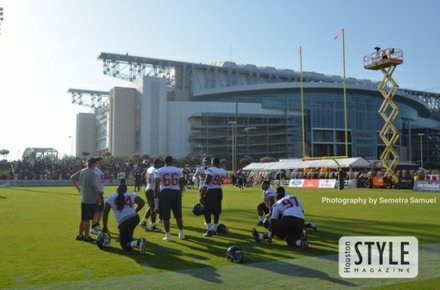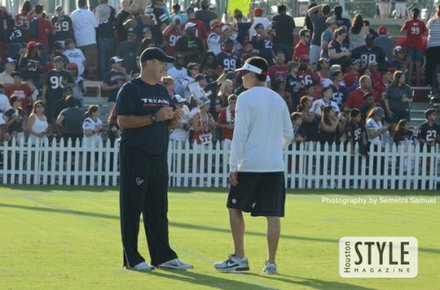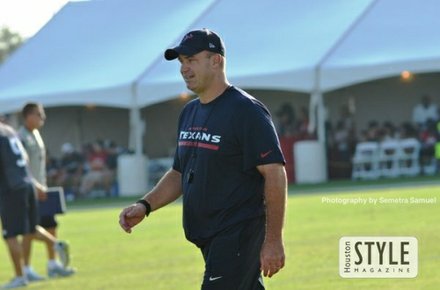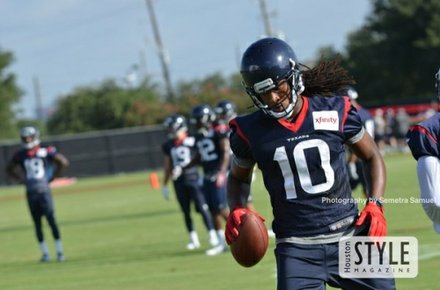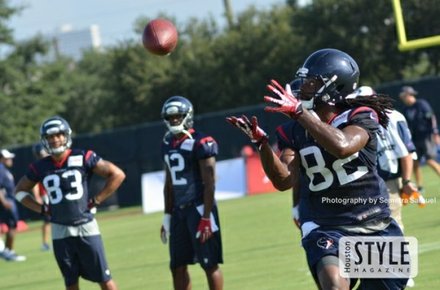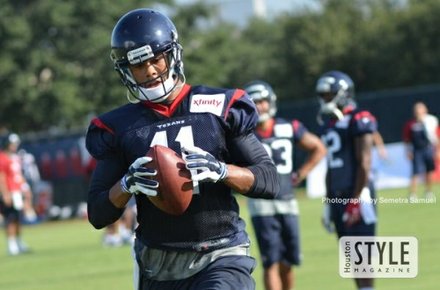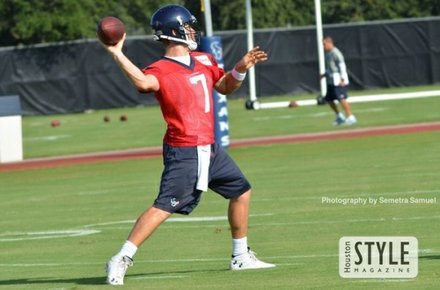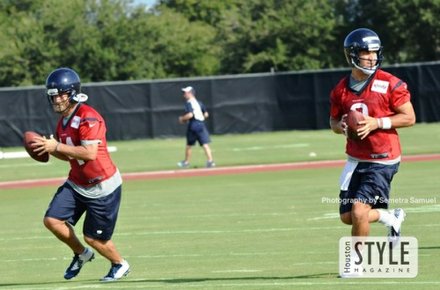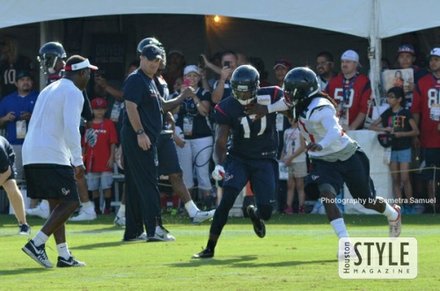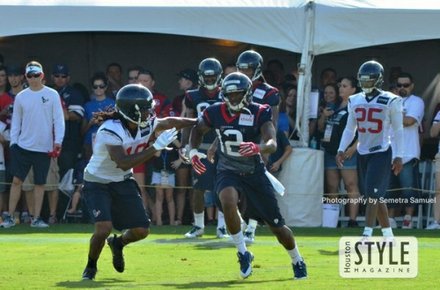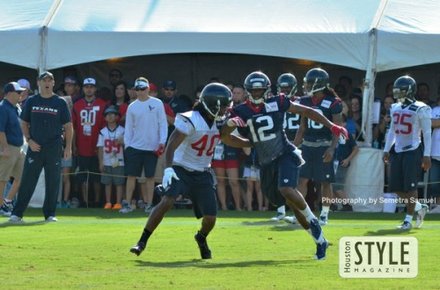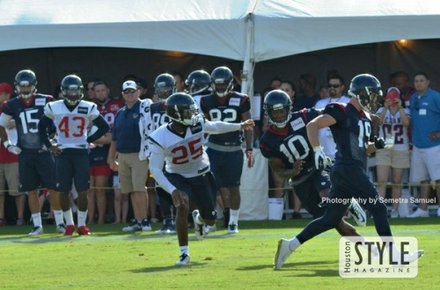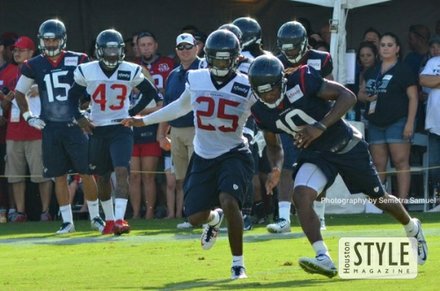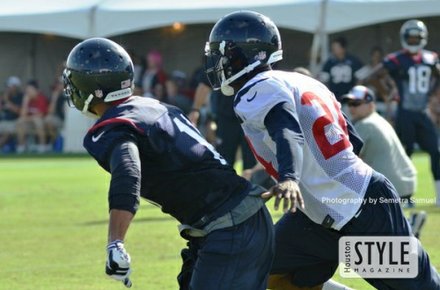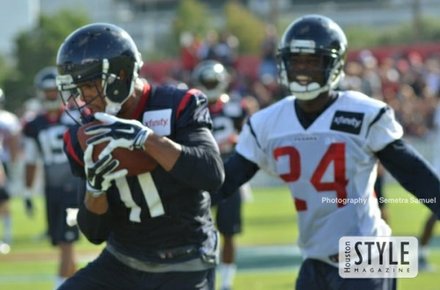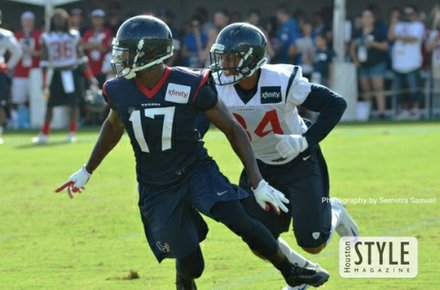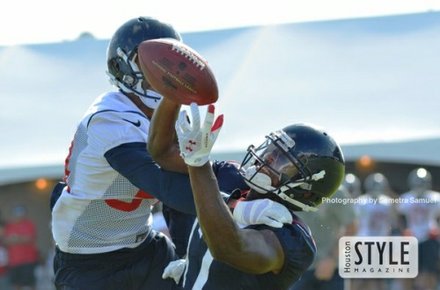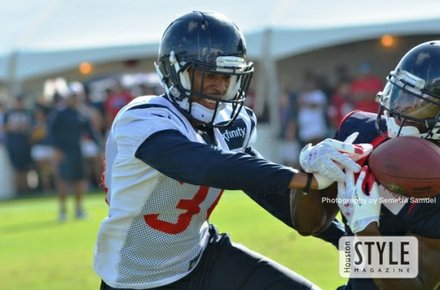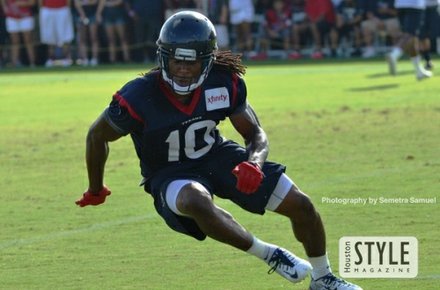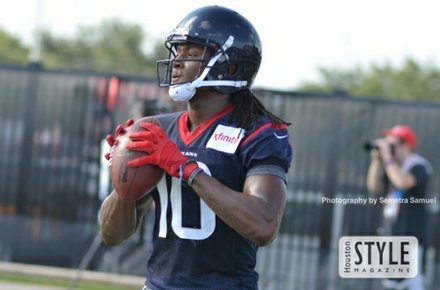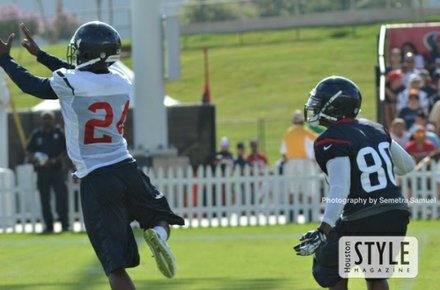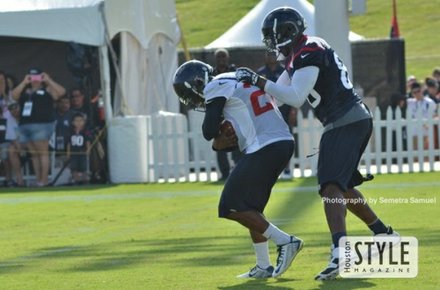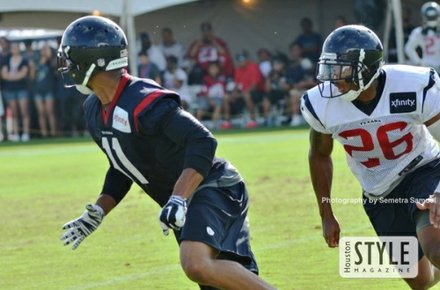 As the practice went on there were a lot of good performances going on. Quarterback Ryan Fitzpatrick was very consistent and seemed to be connecting very well with his receivers. During a drill he completed a perfectly placed ball to Keshawn Martin on a post route. Mike Thomas caught everything thrown his way as well as Deandre Hopkins. Andre Johnson seemed to be the only receiver who looked a little rough, most likely due to this being his first time trying to connect with Fitzpatrick.
The downfall of the day was Arian Foster, who pulled himself out of the practice today favoring his hamstring and lower back. He attempted to get back on the field after the initial incident but ended up pulling himself out and not coming back. Seeing as though Foster did undergo back surgery to prevent hamstring injuries this is very surprising. Coach O'Brien avoided the question when he was asked how Foster was doing by saying "As far as I know, he's ok."
Also 2014 draft standout Jadeveon Clowney is still limited during this training camp process. Coming off of sports hernia surgery the Texans are making sure they stay on the rehab protocol. With the few drills that Clowney is allowed to participate in, he looks very light on his feet and is performing well.
Monday will be an exciting third day of training camp since the players are officially practicing with pads, and we all know what that means, football officially begins!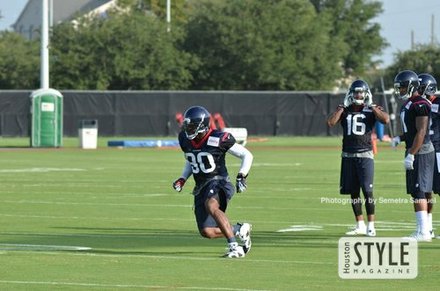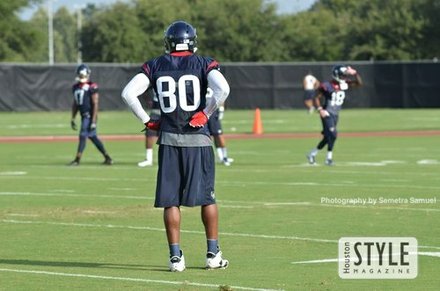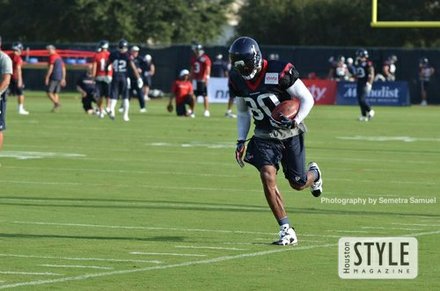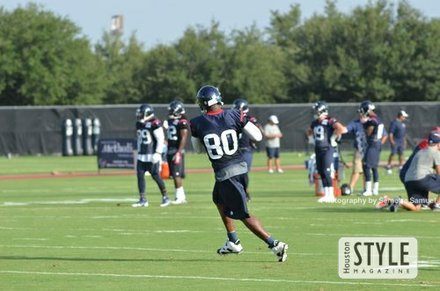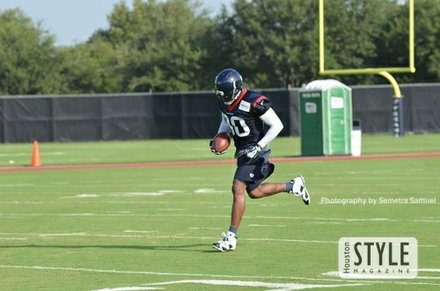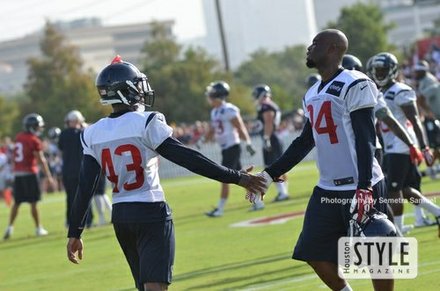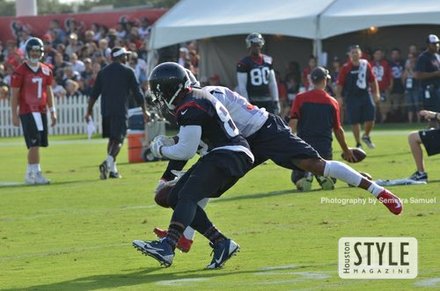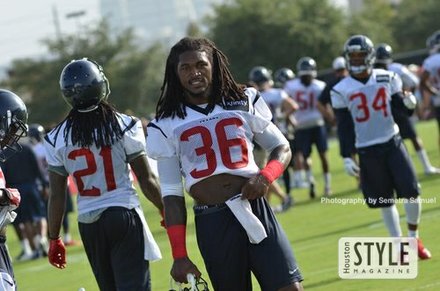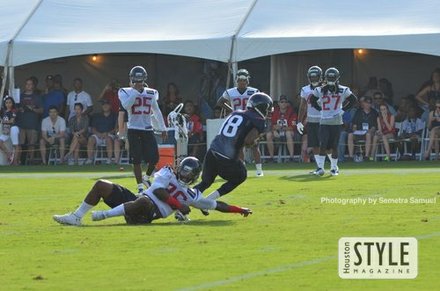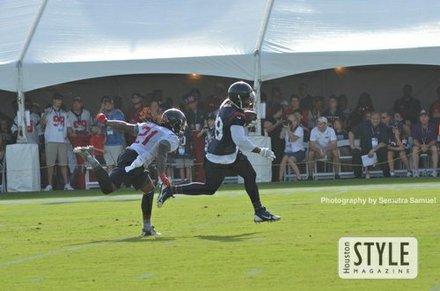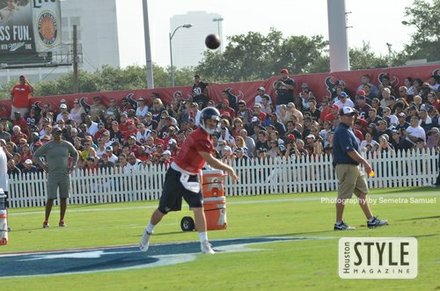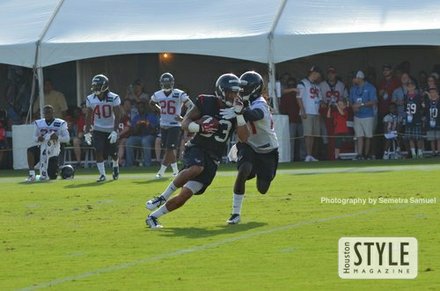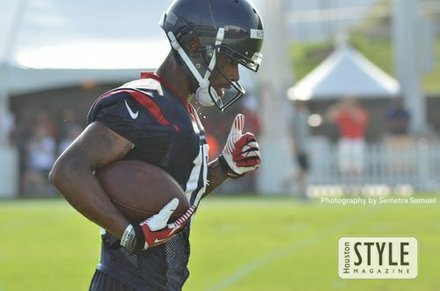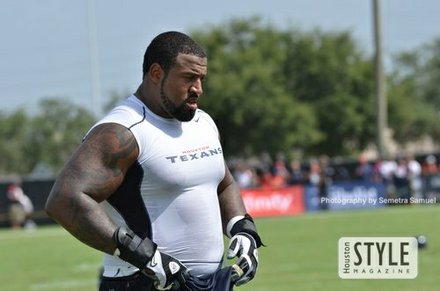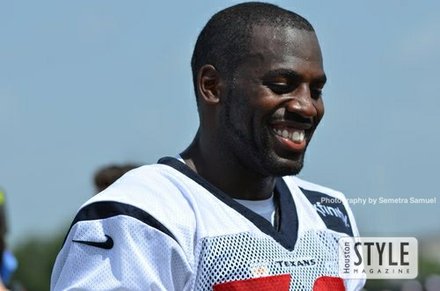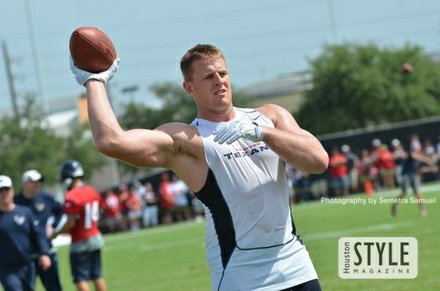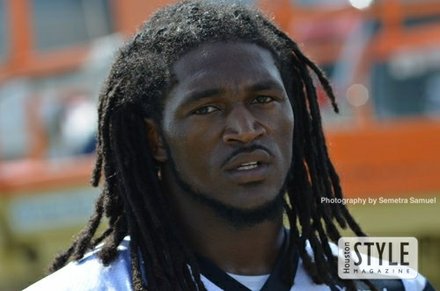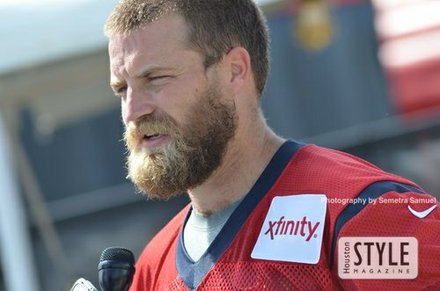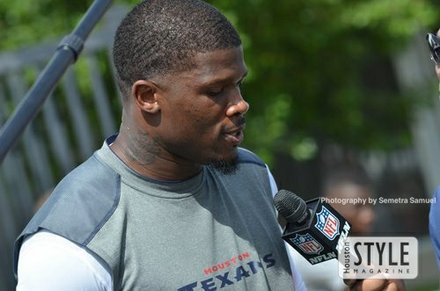 For more information, visit houstontexans.com.