Minor Injuries Affect the Houston Texans on Day 3 of Training Camp
It's only three days into training camp and injuries are already affecting the Texans offense. Andre Johnson hurt his hamstring early on during Monday's practice and Arian Foster is currently out due to other injuries. Coach O'Brien says that these are minor injuries. "You know, those guys have played a lot of football. We'll make sure we do a good job of managing them through the season," said O'Brien. Although Foster had nothing to say about his injuries Johnson tells us he isn't worried about it. "I just got a little tight, it was just a precaution. We're going to go in and see what's what. Just from the feeling of it, it's not anything bad," Johnson said. In regards to staying healthy Johnson says, "You just make sure to just stay on top of it and make sure you get the proper treatment and things like that."
Aside from the injuries Monday was the first day the players got to officially practice in full pads. It's very clear that the intensity was very high with all the excitement of finally being able to put those pads on. O'Brien thought it was a good day of practice. "I thought that these guys came out and they were ready to go. These guys went out there and competed. I'm not saying everything was the prettiest brand of football in the world, but I thought these guys got better today," said O'Brien. Throughout practice O'Brien saw some good things from the offensive and defensive linemen, and feels that having someone like J.J. Watt up there is going to make the team better having to block him day after day.
The most exciting movement of the day was finally getting to see Jadeveon Clowney come out full speed. He clearly showed why he was the number 1 draft pick when he came off the end and passed up the running back, four or five yards. Clowney is currently making the transition from defensive end to outside linebacker. Clowney is getting in a lot of reps at this new position so that he will be able to play with confidence. Coach Mike Vrabel says "We have to understand that he does a great job of attacking but he can do a lot of good things for us in coverage. He's done a good job of seeing the formations, adjusting to them, making the calls and being conscientious."
It's a new year with a new coach for the Texans but it's still the same old game of football that they all love. Going into day four on Tuesday it looks as though there has been a lot of improvement since Saturday's training camp kick off.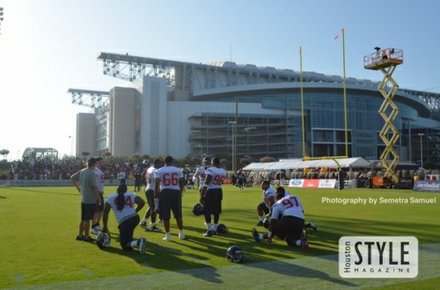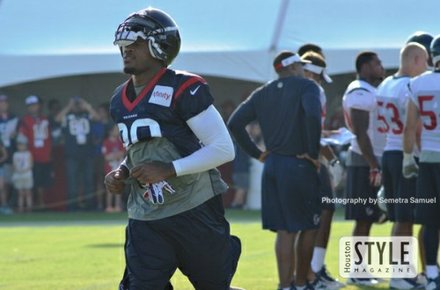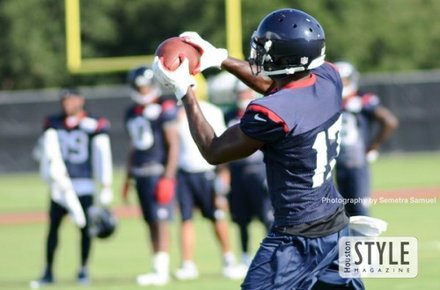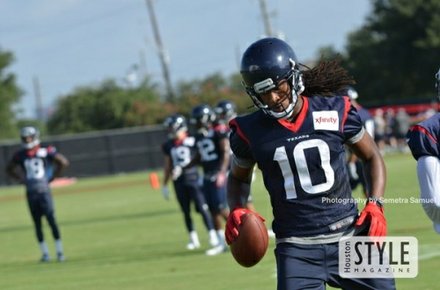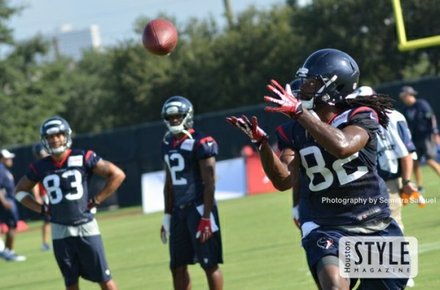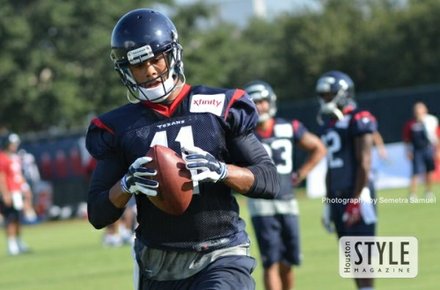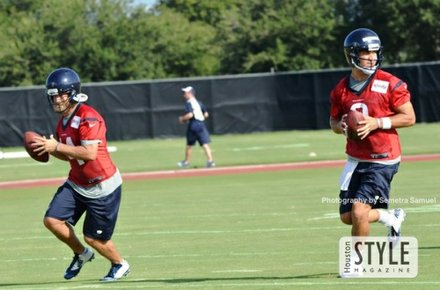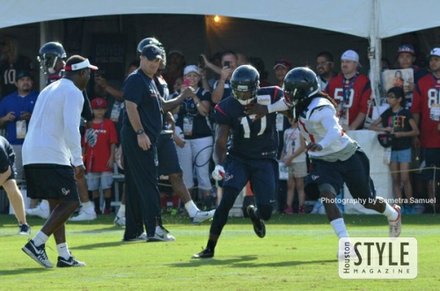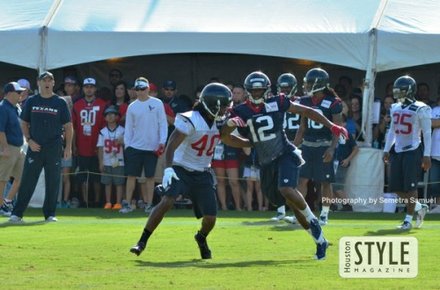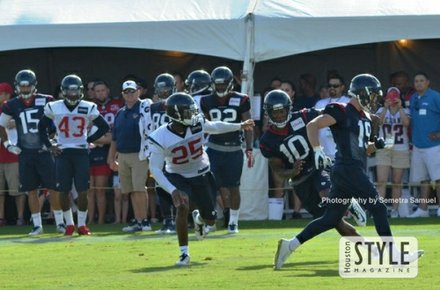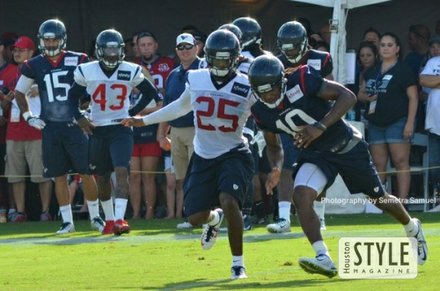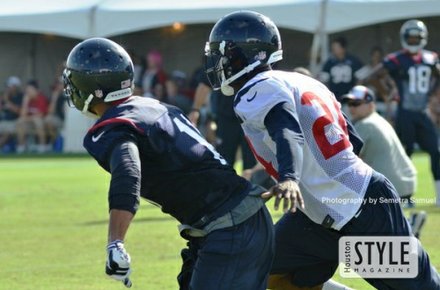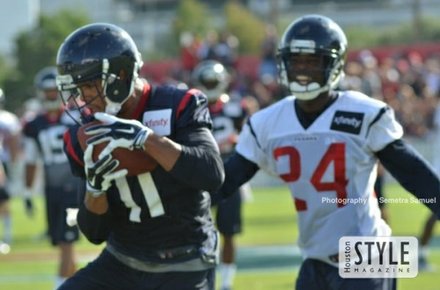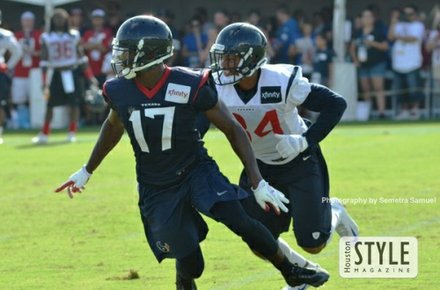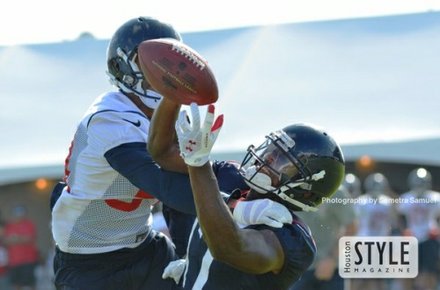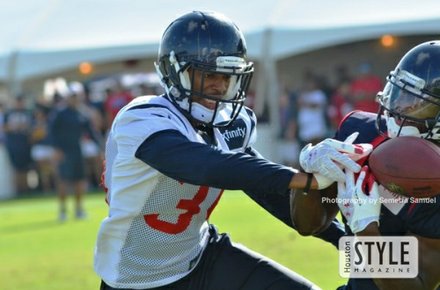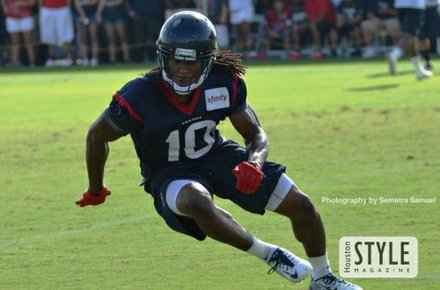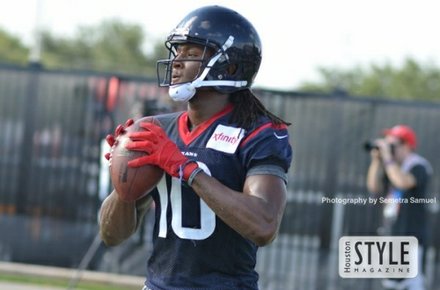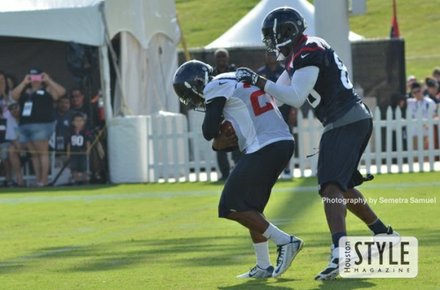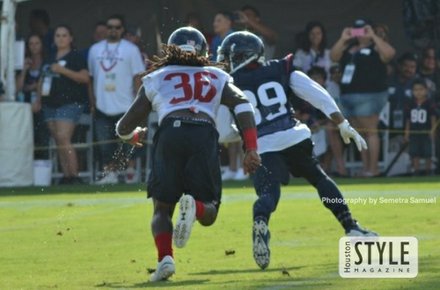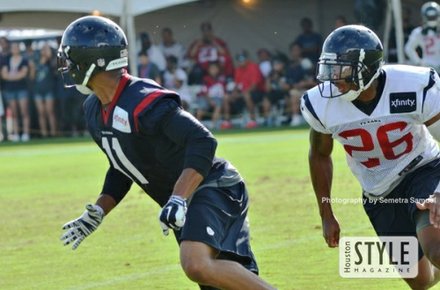 For more information, visit houstontexans.com.