Ebola fears hit close to home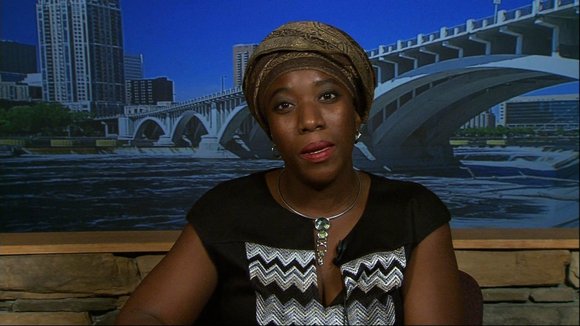 Patrick Sawyer had one stop to make before heading home to Minnesota to celebrate his daughters' birthdays: a conference in Lagos, Nigeria.
But when he landed in Lagos, Sawyer, 40, collapsed getting off the plane. He had been infected with Ebola in Liberia, where he worked as a top government official in the Liberian Ministry of Finance.
Sawyer was isolated at a local Nigerian hospital on July 20. He died five days later.
Sawyer's wife Decontee Sawyer, lives in Coon Rapids, Minnesota, with the couple's three young daughters, 5-year-old Eva, 4-year-old Mia, and Bella, who is 1. The Sawyers are naturalized citizens; their daughters were born in the United States.
"He was so proud when he became a U.S. citizen," Decontee told CNN. "He voted for first time in the last U.S. presidential election. He lived in the U.S. for many years, and wanted that for Liberia -- a better democracy."
Sawyer is the first American to die in what health officials are calling the "deadliest Ebola outbreak in history." His death has sparked concerns that the virus could potentially spread to the United States.
"People weren't really taking it [Ebola] seriously until it hit Patrick," Decontee said. "People are ready to take action."
Let's take a step back and look at what we know about the Ebola outbreak:
Where is it happening?
Up until this past week, the Ebola outbreak had been contained to three West African countries: Guinea, where it began, Liberia and Sierra Leone. Sawyer is the first known case outside of these three countries.
As of July 23, the World Health Organization had confirmed more than 800 Ebola cases in the region, but suspects there have been many unreported infections and there may be more like 1,200 cases. Sierra Leone has been hardest hit with approximately 525 cases.
How many people have died?
The World Health Organization says as of July 23, there have been 456 confirmed Ebola deaths, and another 216 suspected deaths, bringing the number possibly to more than 670.
The country of Guinea has the most suspected deaths. The epidemic has been in that country longer. It is believed the epidemic began in the nation's capital of Conakry.
While international leaders have mobilized to fight the epidemic, it can be a difficult one to stop. It is so highly infectious that it typically kills 90% of those who catch it. The death rate in this particular outbreak had dropped to roughly 60% since it has been treated early in many instances. There is, however, no Ebola vaccination.
Have other Americans been infected?
Last week, two American aid workers in Liberia's capital city, Monrovia, were confirmed to have the disease. Doctors and medical staff are particularly vulnerable to the virus because it spreads through exposure to bodily fluids from the infected. It can also spread through contact with an object contaminated by an infected person's bodily fluids.
Dr. Kent Brantly, a 33-year-old Fort Worth, Texas, resident, had been treating Ebola patients in Monrovia when he started to feel sick.