Indique Delivers Star-Quality Virgin Hair to the Houston Area
Lindsay Buchanan | 7/31/2014, 10:30 a.m. | Updated on 7/31/2014, 10:30 a.m.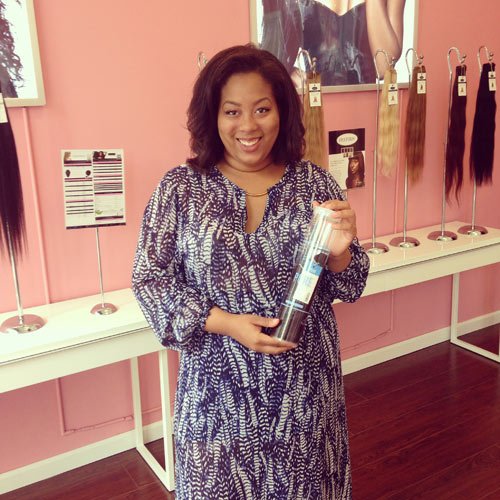 Indique Hair International is one of the leading premium hair extension brands in the global market. They are the only hair company that produces hair extensions at the source — their headquarters in India. The demand for their high-quality hair has allowed them to grow at an inconceivable rate. In fact, their expansion landed them a spot on the Inc. 5000 list of the fastest growing companies of 2013.
With boutiques in 11 of the country's major metropolitan areas, Indique is one of the most hands-on virgin hair companies in a market over-saturated with unhelpful online-only wholesalers. Indique's Co-Founder, Creative Director, and Austin native Ericka Dotson played a major role in opening newest boutique in Houston.
"The Houston boutique opening is near and dear to my heart. I'm a native Texan and I'm honored to bring the Indique experience to my home state," said Dotson.
In addition to their helpful in-boutique hair specialists, Indique also has incredible star power. Indique has worked with celebrity clients like Ciara, Brandy, Lala Anthony, Lady Gaga, Laurieann Gibson, Rihanna, Eve, Jill Scott, and Erykah Badu.
I visited the company's boutique in Silver Spring, MD and spoke with hair specialist Tiara Dunn about all things Indique.
The Collections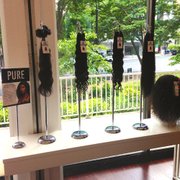 There's truly something for everyone at Indique. The company has six unique collections: the BOUNCE Collection™, HYSTERIA Collection™, PURE Collection™, STUDIO™ Collection, and the KERATIQUE™ Collection.
PURE Collection™ is Indique's collection of natural, untouched Virgin Indian Hair. Dunn says that the Pure Collection of unprocessed hair is what most people buy when they want "classic virgin hair." One of Dunn's favorites, the Pure Wavy, is a popular best seller because it has great texture.
"Pure Wavy is good for workouts and for blending purposes," said Dunn. She says she wears her own Pure Wavy in a ponytail for her everyday workouts, and wears it down on days that she wants to feel more dressed up. She likes the hair because it blends seamlessly into her leave out, and many people can't even tell that she's wearing a sew in.
The BOUNCE Collection™ is steam processed Indian virgin hair. Each type of hair in this collection has been custom textured by the experts at Indique Headquarters. The products in the BOUNCE Collection™ feature a more "natural" or "curly" curl pattern. Since this hair is custom textured, Dunn suggests that customers refrain from straightening the hair at the risk of altering the curl pattern. Dunn says that many customers buy the Bounce Relaxed Straight Hair because of its texture and similarity to African-American hair.
Like the Bounce collection, the SEA™ Collection is also largely steam processed. However, the SEA™ Collection uses South East Asian Hair. The HYSTERIA Collection™ is especially fun: it's Indique's color extension. You can purchase HYSTERIA Collection™ hair in a 4 ounce or 2 ounce bundle in 11 different shades. The pieces in the STUDIO Collection™ - Indique's custom clip-in hair extensions - are perfect for women who want a more "on the go" hair option. The collection features a gorgeous, easy to apply fishnet unit, a clip-in bang option, and individual clip-ins pieces. The KERATIQUE™ Collection is comprised of two types of Keratin-Tip Virgin Indian hair. Dunn says that this collection is good for bonding.