Free outdoor program of the 35th edition of the Festival International de Jazz de Montréal
A 35th anniversary for the Festival: everyone is invited to the party!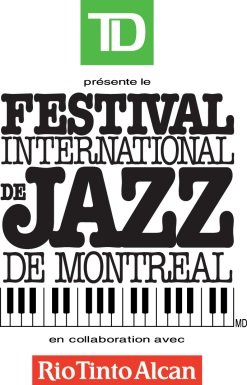 A brief look at the program, stage by stage
TD Stage (Place des Festivals)
In addition to these major events, the Place des Festivals hosts the prestigious Performances TD series at 9 p.m. and 11 p.m. On June 27, Québec's Bobby Bazini seduces with R&B accented with soul, blues and folk from his latest album, More Than Words Can Say. On July 4, Susie Arioli offers a special concert, featuring her own repertoire and the standards of the Great American Songbook, accompanied by 7 musicians and a horn section. The following evening, charismatic German DJ Shantel, a star of border-bounding musical gatherings, joins forces with the Bucovina Club Orkestar and powers up his latest album Anarchy + Romance, remixing the standards of Balkan music and sending the crowd into a dance frenzy.
The same stage hosts more action at 6 p.m. with the artists of the Gammes TD series. Considered one of the most brilliant stars in contemporary jazz, young singer, pianist and composer Laila Biali performs July 2. On July 3, Alberta combo Hutchinson Andrew Trio, winners of the 2013 TD Grand Jazz Award, make their 3rd visit to the Festival with the contemporary acoustic jazz of their latest album, Prairie Modern. And the 13-17-year-old future stars of our very own local blues scene burn up the stage July 5 after their intensive week of training in the Blues Camp.
Rio Tinto Alcan Stage (corner Ste. Catherine and Jeanne-Mance)
Located on Ste. Catherine St., the Rio Tinto Alcan Stage welcomes a range of very impressive artists. The Soirées jazzy Rio Tinto Alcan series, at 8 p.m. and 10 p.m., hosts Franco-Dominican Cyrille Aimée on June 29 (exclusively at 8 p.m.), bringing us the acoustic jazz, bossa nova and gypsy music of new album, It's a Good Day. On July 3, Montreal's Coral Egan, a Festival regular, charms us with her recent release, The Year He Drove Me Crazy. The members of Lake Street Dive make their Festival debut July 4, showcasing ultra-impressive instrumental technique and spontaneous energy.
Grande-Place Stage, Complexe Desjardins
With school vacations about to start, the entire family is invited to La Petite école du jazz, presented by Rio Tinto Alcan every day at 11 a.m. and 1:30 p.m., from June 27 to July 6. Join Les Zélèves, a vocal harmony quintet led by Victor-Jacques Ménard, James Gelfand and his quartet, and Festival mascot Ste-Cat, who've prepared their traditionally wonderful jazz lesson for young and old alike. It's a dynamic, interactive and fun-filled musical initiation! At 3 p.m. on June 28 and 29, and July 5, fans can keep the celebration rolling by joining in the Samajam Family Music Workshops, a playful percussion-packed workshop presented by Rio Tinto Alcan, principal partner in the Samajam stay-in-school program since 2011.
Loto-Québec Stage (Parterre, Maison symphonique de Montréal, corner De Montigny and Clark)
At 7 p.m., the Spectacles blues Loto-Québec series trains a brighter-than-ever spotlight on the blues! On July 2, the Katy Guillen & The Girls trio treats us to incandescent blues-rock that draws inspiration equally from Heartless Bastards and Jimi Hendrix. The following evening, Fred Lebel & the Hard Times Band uncork the convincing sound of their album Hard Times Band. Then, Jon Adessky & 3rd Degree fire up the stage to bring the series to a perfectly hot close.