Common Signs To Def Jam Records & Announces Album Release Date
Willie Grace | 6/4/2014, 9:29 p.m. | Updated on 6/4/2014, 9:29 p.m.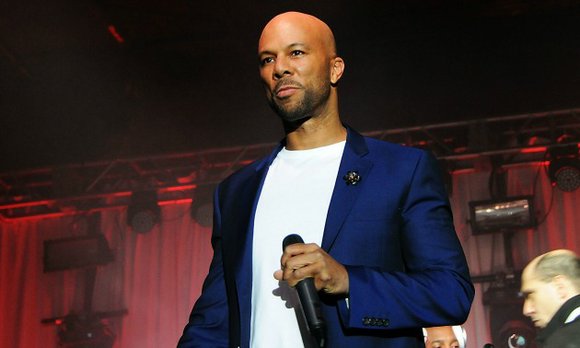 Chicago rapper Common has never been afraid to start something new. After establishing himself as a formidable force in the Hip-Hop game, Common took his talents to the acting realm. Now, that he's getting back to music, Common is starting over with a new record deal with Atrium/Def Jam Records.
Def Jam Records announced the recent signing on their website. Common is signed to the legendary label through longtime collaborator No I.D.'s boutique imprint Atrium Records. Along with announcing he is now on the Def Jam roster, Common also announced the release date of his upcoming album "Nobody's Smiling." The project, which is to be solely produced by No I.D., references the Chicago gun violence with its title. It will hit retailers on July 22nd. However, you can check the album's first single "Kingdom" featuring Vince Staples now.
After Def Jam announced their Common acquisition, No I.D. released a statement, "Common and I have a long history of making great music together. His rich legacy and robust talent are perfect additions to the Def Jam family. It's particularly significant that he's coming under our roof for his 10th album as a matured artist and cultural ambassador. It's a tremendous boost for the spirit of Def Jam as well as the world of hip-hop."
For more information go to http://www.theurbandaily.com