Don Cheadle Turns To Crowdfunding For Miles Davis Biopic
Willie Grace | 6/4/2014, 10:10 p.m. | Updated on 6/4/2014, 10:10 p.m.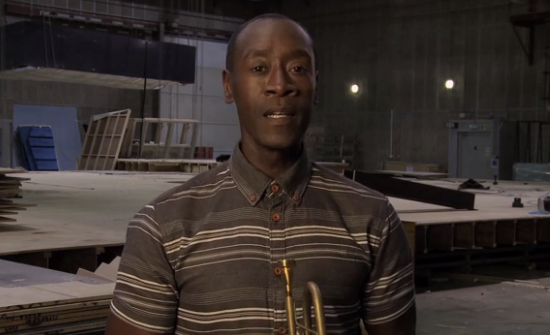 Don Cheadle is the latest to fund his movie project with crowdfunding. He's raising money for the Miles Davis biopic, "Miles Ahead," he's been working on, and is looking to the public for assistance with Indiegogo.
He's looking to raise $325,000 for the flick (which he will make his feature film directorial debut) by July 10. There's a whole slew of perks one can get by donating, ranging from shirts and artbooks to original sketches and credits in the film.
According to Deadline:
"Most studios don't make these kinds of movies anymore, so we are doing it independently," Cheadle said in a statement. "I'm personally putting a big chunk of money into our budget as well as putting all my fees back in. But the extra money we hope to raise on Indiegogo will help us re-create the multiple time periods we're dealing with and with the logistics of incorporating all the music. We are excited to get people talking about the movie early, raise awareness, and set into motion the groundswell of support we hope will continue through to the film's release."
Looks like the "House of Lies" actor is looking to join the ranks of Spike Lee, who funded a project with Kickstarter, as well as actor Zach Braff who famously raised over $3 million for his movie "Wish I Was Here."
For more information go to http://www.theurbandaily.com