Justin Bieber Sings About Joining KKK, Killing Blacks In New Racist Video Leak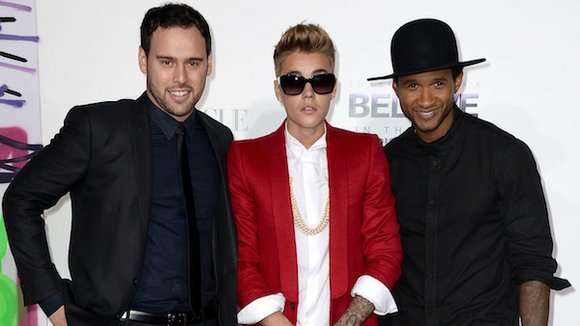 Days after a video of a then 15-year old Justin Bieber leaked onto the internet with the singer using the N-word in a racist joke, a second video has hit the Internet, released by Bieber himself.
The video, posted onto gossip website TMZ shows a then 14-year old Bieber changing the lyrics to his own "One Less Lonely Girl", replacing "girl" with the N-word. The 30-second video shows Bieber repeatedly singing, "One less lonely n----r," and, "If I kill you, I'll be part of the KKK, but there'll be one less lonely n----r."
Unlike the first leak which hit the gossip website late last Saturday, this clip was released to TMZ by Bieber himself so he could own up to his own words. He allegedly told his mentor Usher & fellow friend Will Smith about the video years ago and that he only did it because he saw a comedian parodying the song and liked it so much.
Usher reportedly showed the teen "historically racist videos" to show him how wrong his actions were.