Meek Mill Twitter Beefs With Dreamchasers Artist Over Summer Jam Robbery
Willie Grace | 6/4/2014, 9:15 p.m. | Updated on 6/4/2014, 9:15 p.m.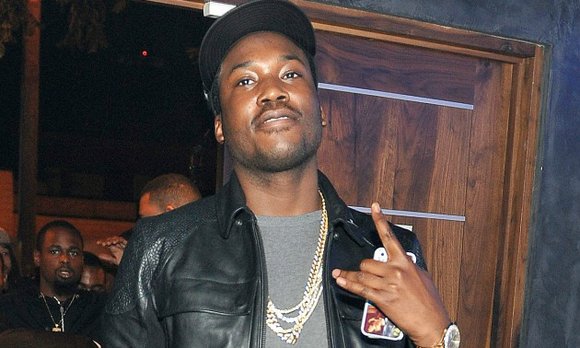 New York City's Summer Jam will always be one of the hottest concerts to go to because you never know what's going to happen and something ALWAYS happens. At this year's recent festivities, while 50 Cent was performing a rapper by the name of Slowbucks was robbed of his chain. A Philly rapper named Louie V. Gutta tweeted about it and caught the wrath of his Dreamchasers label boss Meek Mill.
The Twitter beef between Louie V. Gutta and Meek Mill started once Gutta tweeted something about karma. Meek Mill took it as a shot at Slowbucks getting his chain snatched and everything went left from there. After Meek Mill, told Louie V. Gutta that he and whoever took Slowbuck's chain were messed up, Gutta responded by busting shots in his boss' direction.
Louie V. Gutta told Meek Mill he needed to calm down because he was out of line for tweeting him about any grievance when Meek could have easily had the same conversation over the phone. Once Meek Mill proved he wasn't going to back down, the two began dissing each other. Louie V. Gutta began hurling accusations that he writes all of Meek Mill's rhymes and how Meek Mill is living a life for the cameras. Meek Mill got tired of going back and forth and ended his rant with, "God bless him! Ima chill and get money!"
For more information go to http://www.theurbandaily.com