Fire in Staten Island, New York, injures at least 34
Willie Grace | 6/5/2014, 11:04 a.m. | Updated on 6/5/2014, 11:04 a.m.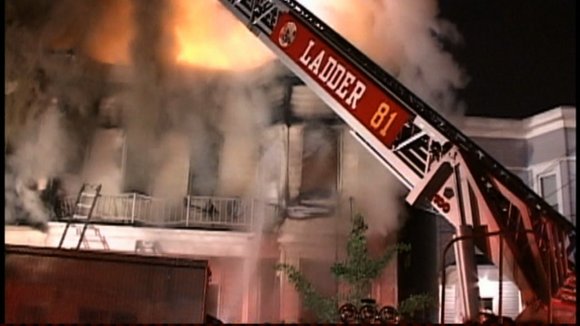 At least 23 firefighters and 11 civilians were injured in a five-alarm fire in Staten Island, New York, fire officials said Thursday.
One of the civilians was seriously injured, and the rest of the injuries are minor, said Frank Dwyer, a Fire Department of New York spokesman.
None of the firefighters' injuries were life-threatening, he said.
The fire, which started early Thursday, is now under control, Dwyer told CNN.
Anthony DiSimone, who lives nearby, said he and his fiancee caught two children who were thrown from a second-floor window by their father.
"The father threw his two kids out the window because all the smoke was coming out," and the father eventually escaped the multifamily home as well, he said.
The exact age of the children is unknown, but DiSimone said he thought both were younger than 6.
FDNY fire marshals are investigating the cause of the fire, Dwyer said.
For more information go to http://www.cnn.com