Nissan, Toyota, Chrysler and GM make big sales gains
Willie Grace | 6/5/2014, 7:56 p.m. | Updated on 6/5/2014, 7:56 p.m.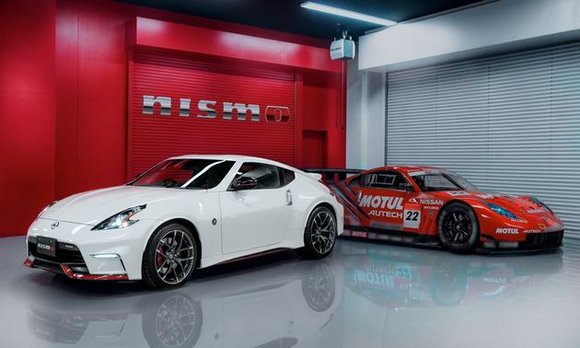 U.S. light-vehicle sales -- led by big gains at Nissan, Toyota, Chrysler and General Motors -- rose 11 percent to 1.6 million in May as a raft of discounts and extended holiday deals drew consumers to showrooms.
The annualized pace of sales shot up to 16.8 million. That's the highest rate for the seasonally adjusted annual rate since July 2006 and marked the third consecutive month the SAAR has topped 16 million after a weaker-than-expected start to the year.
"Industry sales in May soared as consumer confidence improved and demand for new vehicles continued to strengthen," said Bill Fay, Toyota division group vice president and general manager. "May was just one of those months where everything came together with five weekends, an early Memorial Day and an extra selling day."
The SAAR had been forecast to come in at 16.1 million, according to analysts' estimates. In May 2013, the figure was 15.5 million.
GM's U.S. sales rose 13 percent last month despite an escalating recall crisis that has dogged the company since February.
All four of GM's brands increased sales as the automaker posted its biggest monthly gain of the year. Nissan, Toyota, Mazda and Chrysler Group also tallied their biggest gains of 2014 with double-digit increases. Hyundai Motor America advanced 4 percent, and Ford Motor Co. was up 3 percent.
GM's increase was double what had been projected by analysts. After a sluggish start, the automaker's sales are now up 2.8 percent for the year.
"There's some risk associated with the recalls, but it hasn't been evident in GM's sales numbers so far," Jeff Schuster, senior vice president of forecasting for researcher LMC Automotive, said before today's results were released. "The jury is still out, but at this stage, it's not derailing their momentum."
Chevrolet led GM with a 14 percent gain, followed by Buick at 11 percent. GMC was up 8 percent, while Cadillac advanced 6 percent.
GM said its retail sales advanced 10 percent, while fleet shipments rose 21 percent last month.
Consumer confidence
Nissan Motor Corp. reported a 19 percent rise in May sales -- its second straight month of double-digit gains. The Nissan brand set a May record of 125,558 units sold, up 18 percent, and Infiniti volume advanced 31 percent to 10,376.
The Altima, Sentra, Rogue, Versa and Juke -- all core models -- each set May U.S. sales records. Overall, the Nissan brand has now set sales records in 14 of the last 15 months.
"Car sales are heating up as we head into summer," Fred Diaz, Nissan's senior vice president for sales, marketing and operations, said in a statement.
Toyota Motor Corp. sales jumped 17 percent to 243,236 units. Volume rose 12 percent at the Toyota division behind Camry, Corolla, and Prius demand, while Lexus deliveries advanced 17 percent.
Ford said its retail sales climbed 6 percent last month. Demand at the Ford division edged up 2 percent and Lincoln volume jumped 21 percent.