Olympic Gold Medalist Amy Van Dyken-Rouen Severs Spinal Cord in ATV Crash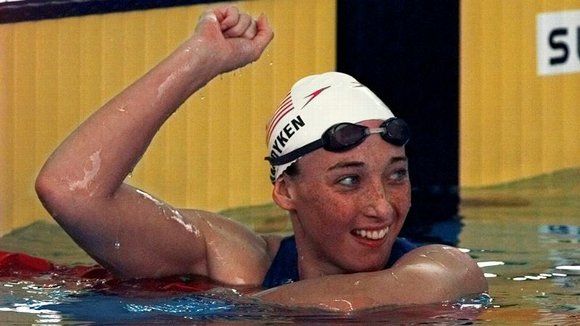 Six-time Olympic swimming gold medalist Amy Van Dyken-Rouen completely severed her spinal cord in an ATV accident near her Arizona home and is in intensive care in a Scottsdale hospital.
Van Dyken-Rouen, 41, is at the Scottsdale Healthcare Osborn Medical Center where she is in "good spirits," her husband, Tom Rouen said Monday.
"Amy awoke within hours of surgery acting like her typical spunky, boisterous, ebullient self and has spent the last 24 hours entertaining her family and her medical staff in the ICU," said a statement her family released to swimmingworldmagazine.com.
Van Dyken-Rouen, who was injured Friday near the couple's Arizona home, is in the third day of a critical period and is showing signs of improving, Rouen said.
read more at denverpost.com