Houston Woman Arrested For Allegedly Saying "I Kill White People Like You" On An Airplane
Willie Grace | 6/10/2014, 2:13 p.m. | Updated on 6/10/2014, 2:13 p.m.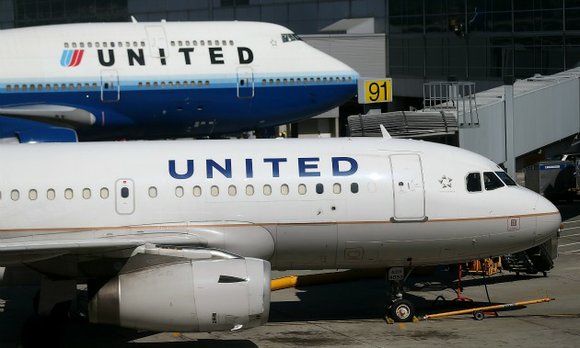 File this one under what the what?! According to KHOU, a Houston woman by the name of Lashonda Williams is trying to understand why a passenger seated next to her who began chastising her and calling her a bitc*on a United Airlines flight from Nashville to Houston told airline personnel that she said she killed white people.
Williams says that she was trying to find her iphone with the find my phone app on another cell device when the lady sitting next to her told her she needed to put her phone away. The two exchanged four letter words and before Williams knew it she was back at the Nashville airport being arrested.
Wow…if Lashonda is telling the truth and she didn't say it…this is going to cause problems and not just for black people either! Nosey people all the way around will be bolstered in their noseyness if this case actually goes to trial! It's really simple… mind your own business and everything will be fine. Too many people feel like they need to speak to other adults as if they are children…and that should stop. If the nosey person can then get people hemmed up for not listening to or obeying them…we are all in a lot of trouble!
For more information go to http://theurbandaily.com