Musical Legends "Schools" New Generation at Texas Black Expo
Bell | 6/10/2014, 2 p.m. | Updated on 6/10/2014, 2 p.m.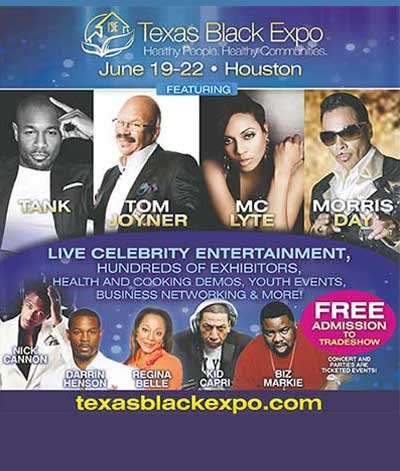 Annually Houstonians look forward to getting their groove on at the Texas Black Expo at the Old School Hip Hop and R&B concert. This year is no different, as the largest urban empowerment festival did not disappoint Houston. In harmony with the Juneteenth weekend, the 11th Annual Summer Celebration will bring another star-studded concert to Discovery Green June 21st, at 6pm. The headlining event will be graced by entertainment Icon/Philanthropist MC Lyte, Grammy Award Winning Singer/Songwriter Regina Belle, and world renowned musical legends/actors Morris Day and the Time. Before hitting the stage, the stars spoke with Houston Style Magazine in an exclusive interview.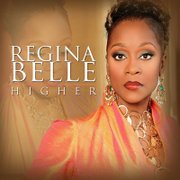 The woman who seems to defy time is just as relevant today as she was when she first burst on the scene in eighties. With a bevy of "firsts" under her belt, MC Lyte is a hip-hop legend who literally pave the way that today's female artists follow. When asked the secret to her longevity, the female pioneer of rap attributed her success to "GOD, and the right team of people to help her fulfill her visions and goals." Her goal in Houston on June 21st is to rock it out with you at the Texas Black Expo.
An artist, community leader and philanthropist MC Lyte gives back to her community constantly. She appreciates events like the Texas Black Expo that hone in on uplifting people. "I believe every expo can be important if the proper programming is in place. Given the Expo is to service the community, they should all have an opportunity to gain knowledge and have a memorable experience," said Lyte. Currently announcing for BET, Lyte looks forward for hosting the all new 2014 Comic View, as well as the 2014 BET Awards. In the near future, Lyte will put out multiple facets of entertainment from her Sunni Gyrl Inc. She is also set to engage in new music projects as well as more initiatives for her "Hip-Hop Sisters Foundation".
Coming to Houston is like going back home for artist Regina Belle. "I'm so glad to be coming to Houston," said Belle. "Houston is always going to be a special place." The Grammy awarding winning singer even recorded her latest album, Higher, in Houston. Gospel rooted Belle was launched on to the music scene by pop-chart topping The Manhattans in the 1980's. Since then the talented artists has achieved many accolades and performed all over the world (even for former POTUS George W. Bush). Belle who continues to perform today spoke on how she has remained a class act and unstained by negative press all while experiencing musical success for over 25 years. "I give God all the Glory as He is wonderful and understands destiny...I really don't have time for drama."
Now she makes the trekked back to Houston to perform live for the hometown crowd at the Texas Black Expo. Belle loves to perform for the community and is anxious about having one on one time with the fans and vendors. She is widely known for her powerful performances and said fans will get a great show with something for everyone to love. "They will get a little of the old stuff, not so old stuff and Gospel," said Belle. "I try to take care of my fans. People paid to see me and I don't take that lightly." And to Belle taking care of her fans means giving them what they want.
Couple with these two is high energy-filled musical genius, Morris Day and the Time, and he is sure to get people up and dancing in the streets! Rising to fame in the eighties, the once retired Day reemerged due to fan support. Reinventing himself Day is becoming known for more than just his performances with the Time. He has appeared in television commercials for Toyota in the Atlanta area and is the bandleader for TV One's Baisden After Dark. In addition, he formed a new band, The Original 7ven, with many members of the original The Time. Their latest album is Condensate.
Morris Day is a performer that must be viewed live. This will be one party you DO NOT want to miss! 


Catch MC Lyte, Regina Belle and Morris Day on Saturday, June 21st at 6pm at Discovery Green. For more information, visit texasblackexpo.com.