Divas Are Taking the Spotlight to Empower at the Texas Black Expo in Houston
Dawn Paul | 6/12/2014, 12:30 p.m. | Updated on 6/12/2014, 12:30 p.m.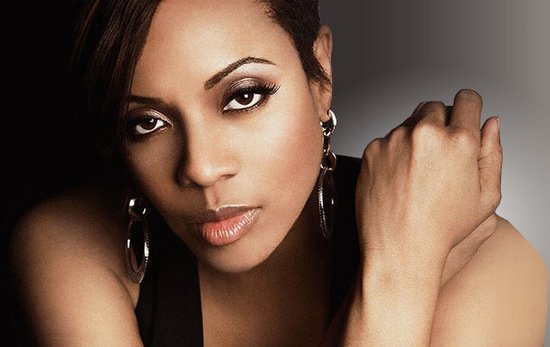 With Houston being the fourth largest city in the United States, it's no surprise we continuously host national and major events delivering big names and big entertainment. This month is no different, with the Texas Black Expo (Expo) bringing celebrity stardom and inspiration to our area with business, health and community events. Perfectly coinciding with the Juneteenth holiday, June 19 – 22 is sure to reach thousands of Houstonians at Texas' largest African-American empowerment festival. One of the Expo's most popular empowerment events is the Diva Dialogue Women's Forum (Diva Dialogue) featuring a panel of dynamic women in media, entertainment and other professions.

The Expo's Diva Dialogue has always been highly anticipated and well attended. Diva Dialogue will continue to give attendees that unique up close and personal experience to have engaging conversation with accomplished women. Diva Dialogue is sought after by many because of the amazing women the Expo selects to be on the panel, but also because attendees walk away with knowledge and power to take their lives to the next level. This year the Expo continues its legacy of bringing women's empowerment and Diva Dialogue to the Houston community with notable female powerhouses MC Lyte, Sybil Wilkes and ReShonda Tate Billingsley.
MC Lyte is unique as a female entertainer in that she has stayed relevant since breaking into the music scene in the 80s. Lyte is a history maker in the music industry who has broken barriers as a woman and she remains unstoppable. She continues to be considered one of hip-hop's pioneer feminists. She is still making music moves, selling out venues across the country, while adding other titles to her already accomplished resume. Lyte is an actress, DJ, entertainer, philanthropist and an accomplished voice over talent. Not only is she one of the headliners for the Expo's Old School Hip Hop and R&B Concert, she's also one of the participant's for this year's Diva Dialogue. She credits God for allowing her to believe in the dream He has given her. Lyte continues her projects with Sunni Gyrl Inc., Hip Hop Sisters Network and BET. She is also looking forward to bringing television, film and music to the masses. She feels the Expo is important for the Houston community because of its programming benefitting attendees. Lyte continues to serve the community through her musical talents and empowering message of hope. Her participation in community based events is countless and at Diva Dialogue she hopes women and attendees will gain knowledge and have a memorable experience. Lyte will be on the Diva Dialogue panel with a selfless spirit supporting her other sisters on the panel and in the audience. MC Lyte says her message at the Expo's Diva Dialogue is, "Take care of yourself and love rules."

Radio maven Sybil Wilkes' mother told her to always be honest and that's exactly what she continues to bring to the Expo's Diva Dialogue. For years Wilkes has been "the voice of reason" on the nationally syndicated Tom Joyner Morning Show and she doesn't take her success lightly. Wilkes went from unpaid internships to $300.00 every two weeks, basically living hand to mouth. She knows that even today in the entertainment industry, women sometimes still don't make as much as men. In today's society where people want success overnight, Wilkes says, "We learned that you had to pay your dues and we learned that from our parents and grandparents." Even though she makes her craft on the microphone seem effortless, Wilkes works just as hard behind the scenes to create her media success. What she does is fueled by passion, not money or fame. She respects the media business because she started at the bottom and was willing to put in the work. Wilkes expressed that even though the word "diva" represented an admired and respected woman, the definition unfortunately now represents a woman seeking attention. She says, "Unfortunately as African American women we have attained this title." One of the efforts she is working on now is to change that mindset of African American women by reaching out to our young females and teaching them to be empowered while uplifting each other. The negative depiction of African American women on television is not a true representation of all and Wilkes' initiative is vital. Sybil Wilkes' participation in the Expo's Diva Dialogue is one of the ways she spreads her essential message that encourages women to uplift one another.