Nick Cannon: Motivated By Happiness
Jo-Carolyn Goode | 6/12/2014, 2:30 p.m. | Updated on 6/12/2014, 2:30 p.m.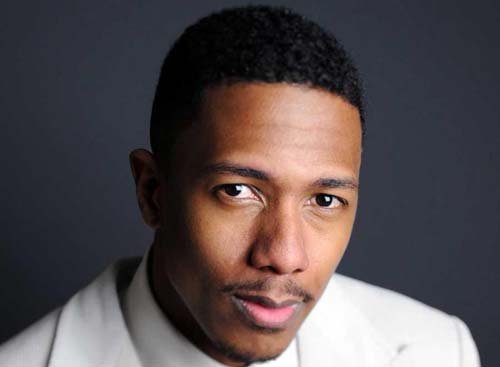 All men are born with certain inalienable rights of life, liberty and the pursuit of happiness. It is the latter part that fuels Nick Cannon to be so successful. The musician, actor, writer, comedian, entrepreneur, record producer, radio and TV personality, and now film director adds a special energy to every project he embarks on. His work ethic and zeal for life is a good blueprint for America's youth to follow and be inspired by. Do something you love and always give back and you'll have a happy life.
Something that has always brought Cannon happiness is music. Recently releasing his first album in ten years "White People Party Music," Cannon is using the year of 2014 to reconnect to his first love. "Music is something fun to do, I am always involved with music. My album was funny and something timely that I felt needed to be released," said Cannon about his new album.
While showcasing his own music, he also shines light on undiscovered talent with his record label NCredible Entertainment. He is brining some of his talent finds with him when he makes his way to the Bayou City for the Texas Black Expo to host a free concert. "I can't wait to hit up Texas with the concert. Texas Black Expo has a lot of incredible entertainment, this just adds slamming performances from the fieriest up-and-coming artists, to an already dynamic event," said Cannon.
The concert happening on Saturday, June 21st at 4:00 PM at the George R. Brown Convention Center will feature performances by NCredible Entertainment artists' Canadian singer-songwriter Kreesha Turner and the powerful duo of Gennis and Tool of Wonder Broz. Cannon is inviting all to come out to party with them and potentially have the opportunity to rock the stage as NCredible Entertainment's newly signed artists. " I am searching for a new music group. If anyone has talent they need to come and bring it!" expressed Cannon.
Just as much as he inspires the next generation, they inspire him. " I'm inspired by the youth and I started out as a youth entertainer and I'm trying to keep it going." He keeps it going with a lot self-motivation. A lesson that he hopes will connect with Houston teens when he speaks at the Texas Black Expo. Cannon believes if teens stay self-motivated and self-generated they can succeed. He continued, "You need to build yourself up and generate your own opportunities."
The opportunities Cannon has afforded himself have made him to be one of the busiest men in Hollywood. Just in July alone Cannon will release his first film as a director "School Dance, return his comedy show Wild 'N Out to the MTV, and launch his own tablet on QVC. These things are in addition to him managing his necktie line sold at Macy's, managing products sold under the NCredible Entertainment brand, acting on Real Husbands of Hollywood, hosting America's Got Talent, serving as CEO of Celebrity High Magazine, chairing TeenNick, and running the Nicholas Scott Cannon Foundation, and the list goes on.
For more information about Nick Cannon, visit nickcannon.com and follow him @NickCannon.