Greater Houston Black Chamber Presents Business Empowerment Series with Anton Gunn
Former Advisor to President Obama to Discuss the Affordable Care Act and its Impact on Small Business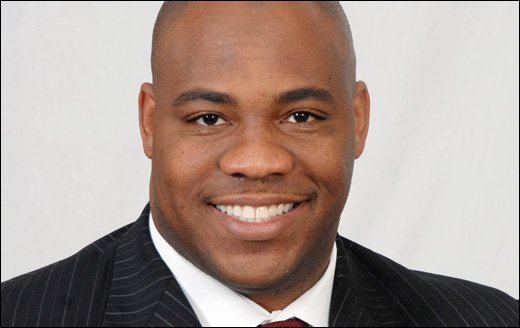 HOUSTON, TX – The Greater Houston Black Chamber of Commerce (GHBC), in association with the Texas Black Expo, will host a Business Empowerment Series on Friday, June 20, 2014, between 8:00 AM and 3:30 PM at the Four Seasons Hotel in Houston. The GHBC has recruited noted healthcare authority Anton Gunn, former advisor to President Barack Obama, to serve as both a keynote speaker and a panel moderator during the event.
Between 9:45 and 10:45 AM, Mr. Gunn will present "Healthcare System Reform: Good or Bad for Small Business?" with a discussion of the Affordable Care Act (ACA) and its impact on America's small businesses and startups. This presentation is sponsored by United Healthcare, in association with the GHBC.
"The Affordable Care Act is the most misunderstand piece of public policy that our country has enacted in the last 50 years," says Mr. Gunn. "Everybody has an opinion, but nobody has the facts." With healthcare in America currently a three trillion dollar industry, Anton Gunn says that the ACA creates tremendous opportunities to start new businesses while serving the needs of Americans.
"Everybody in America stands to benefit from the ACA," observes Mr. Gunn, "but you must have a game plan, a road map for where you want to go. My remarks give people a playbook in order to successfully navigate healthcare reform."
Beginning at 2:00 PM and continuing until 3:30 PM, Mr. Gunn will host the Leadership Development Forum. Fortified by his certification as a coach, speaker, and trainer of the John Maxwell team, Mr. Gunn will share his thoughts with attendees on how to be a better leader, position yourself for success, and take your leadership to the next level. This session is presented in cooperation with the National Black MBA Association.
"An important part of the GHBC's mission is education," says GHBC Board Chair Vernita Harris, "and that includes keeping our members, as well as the citizens of Houston, up to date on national policy matters that impact them. The GHBC's Business Empowerment Series may be the most important educational experience on the Chamber's calendar this year."
GHBC President Leonard James, III echoes the Chair's sentiments, and notes that the appearance of Anton Gunn is a key contributor to the importance of the series. "I can think of no more qualified individual—other than President Obama himself—who could present these complex issues to our attendees in a clearer fashion. We are fortunate to have Mr. Gunn on our agenda this year. "
Both sessions are open to members of the GHBC at no charge. Admission information is available by calling the Texas Black Expo at (713) 551-8722 or by visiting TexasBlackExpo.com.
.
To learn more about GHBC and member business ownership visit www.ghbcc.com.
About Anton Gunn
Anton J. Gunn is the Founder & President of the 937 Strategy Group, LLC, a national consulting firm that equips the next generation of social and political entrepreneurs in the health & human services industries. Previously, Anton Gunn served as a senior official in the Obama Administration as the Director of External Affairs at the U.S. Department of Health & Human Services, where he advised President Barack Obama and Secretary Kathleen Sebelius on public engagement strategies to introduce Main Street to the Affordable Care Act.