Best travel songs of all time
6/23/2014, 10:26 a.m. | Updated on 6/23/2014, 10:26 a.m.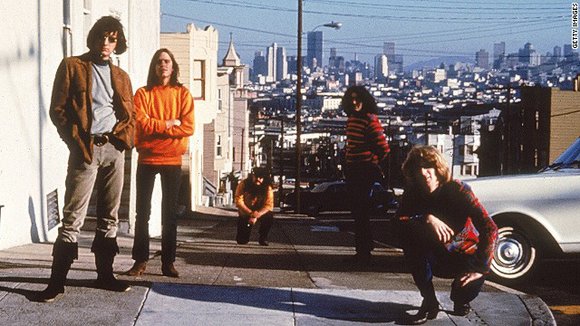 "Me and Bobby McGee" (Janis Joplin, 1971)
Reader pepina questioned our travel bona fides when lambasting the absence of this undisputed travel masterpiece from our original article: "Guess the writer has never been 'busted flat in Baton Rouge ... waiting for a train.'"
That's true enough, pepina, but various members of the CNN Travel staff have been busted flat in such places as Bangkok, Melbourne and Blythe, California.
Enough, it goes without saying, to admit we should have known to include this one in our original story.
Readers suggested various versions of Kris Kristofferson's drifter fable originally recorded by Roger Miller in 1969.
Wes Scott called the Grateful Dead's take the "best version of that song I EVER heard, and I LOVE Janis!"
"Turn the Page" (Bob Seger, 1973)
Perhaps representing the roots rocker's mature and tolerant fan base, reader Mark was among many who lobbied in genial fashion for the inclusion of this world-weary tour bus ballad.
"Ease up people everyone's list is different," wrote Mark. "'Turn the Page' by Bob Seger would've been on my list but I'm not gonna bash (writer Barry Neild) because it's not on his."
Several other Seger songs garnered mentions from readers, including "Roll Me Away," "Travelin' Man" and "Against the Wind."
But most cited Janis Joplin's 1971 version as the one they like best.
"Ramblin' Man" (The Allman Brothers Band, 1973)
Reader Kokapelye was driven to multiple exclamation points (actually a pretty common reaction) by the omission of this Southern rock tour de force: "What?! No Allman Brothers!! One of my road tapes is almost all Allmans."
We'll agree that any song that includes a line about being born in the back seat of Greyhound Bus, as well as one of the most memorable guitar solos in rock history (by Dickey Betts), deserved a place our original list.
We'll also agree that anyone who has a cassette player in their car is probably driving something way cooler than we are.
"Running on Empty" (Jackson Browne, 1977)
Micah Burns wrote: "'Radar Love' and 'Runnin' On Empty' ... are better than half the songs on this list."
Micah should be happy -- both picks were echoed often enough by others to make the readers' top picks list.
Driver of the magical cassette-rockin' car Kokapelye chimed in with an interesting if dubious claim: "Ooh yeah! 'Runnin' on Empty!' I actually get better mileage from the bottom of my tank by humming that song!"
"Travelin' Man" (Ricky Nelson, 1961)
Thomas McCraw wrote: "I am in my 50's and only recognize about 6 of these songs ... Where did they come up with this list of obscure songs? Surprised they did not have 'Traveling Man' by Ricky Nelson."
Smitty echoed the sentiment: "What no mention of Ricky Nelson's 'Traveling Man'?"
It's true, of course, that there are at least five or 10 benighted music fans under the age of 35 don't know who Ricky Nelson is.