Memorial Hermann Heart & Vascular Institute-TMC Honored with Mission: Lifeline Quality Achievement Award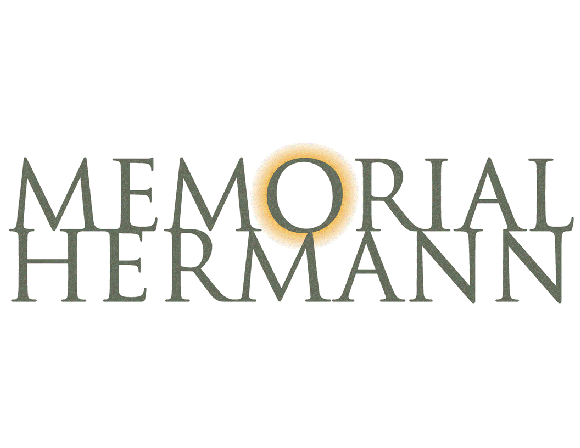 HOUSTON (June 23, 2014) — For the second consecutive year, Memorial Hermann Heart & Vascular Institute-Texas Medical Center (TMC) has received the Mission: Lifeline® Gold Receiving Quality Achievement Award for implementing specific quality improvement measures outlined by the American Heart Association for the treatment of patients who suffer severe heart attacks.
Each year in the United States, approximately 250,000 people have a STEMI, or ST-segment elevation myocardial infarction, caused by a complete blockage of blood flow to the heart that requires timely treatment. To prevent death, it's critical to immediately restore blood flow, either by surgically opening the blocked vessel or by giving clot-busting medication.
The American Heart Association's Mission: Lifeline program helps hospitals, emergency medical services and communities improve response times so people who suffer from a STEMI receive prompt, appropriate treatment. The program's goal is to streamline systems of care to quickly get heart attack patients from the first 9-1-1 call to hospital treatment.
"We are honored to have the American Heart Association recognize our team's commitment to cardiac care," said Paul O'Sullivan, CEO of Memorial Hermann Heart & Vascular Institute-TMC. "Our goal is to continue to improve upon the quality of care we provide our patients who suffer heart attacks and these guidelines set by the Mission: Lifeline program are helping us do just that."
"We commend Memorial Hermann Heart & Vascular Institute-TMC for this achievement award, which reflects a significant institutional commitment to improve the quality of care for their heart attack patients," said A. Gray Ellrodt, MD, Chair of the Mission: Lifeline committee and Chief of Medicine at the Berkshire Medical Center in Pittsfield, Mass. "All too many heart attack patients in the United States still fail to receive appropriate treatment for their life-threatening condition within the recommended timeframes. We must all continue this important work to streamline and coordinate regional systems of care to save lives and prevent complications."
Memorial Hermann Heart & Vascular Institute-TMC earned the award by meeting specific criteria and standards of performance for the quick and appropriate treatment of STEMI patients to open the blocked artery. Before patients are discharged, they are started on aggressive risk reduction therapies such as cholesterol-lowering drugs, aspirin, ACE inhibitors and beta-blockers, and they receive smoking cessation counseling if needed. Eligible hospitals must adhere to these measures at a set level for a designated period to receive the awards.
About Memorial Hermann
An integrated health system, Memorial Hermann is known for world-class clinical expertise, patient-centered care, leading edge technology, and innovation. The system, with its exceptional medical staff and more than 20,000 employees, serves to advance health in Southeast Texas and the Greater Houston community. Memorial Hermann's 12 hospitals include three hospitals in the Texas Medical Center, including the Texas Trauma Institute – a level I trauma center which houses the Life Flight® air ambulance – a hospital for children and a rehabilitation hospital, eight suburban hospitals, and a second rehabilitation hospital in Katy. The system also operates three Heart & Vascular Institutes, the Mischer Neuroscience Institute, three Ironman Sports Medicine Institute locations, cancer centers, imaging and surgery centers, sports medicine and rehabilitation centers, outpatient laboratories, a chemical dependency treatment center, a home health agency, a retirement community and a nursing home. As an Accountable Care Organization, the system also offers employers health solutions and health benefit plans through its wholly owned Memorial Hermann Health Insurance Company.