World Cup 5 Things: You'll need two screens today
Willie Grace | 6/23/2014, 3:26 p.m. | Updated on 6/23/2014, 3:26 p.m.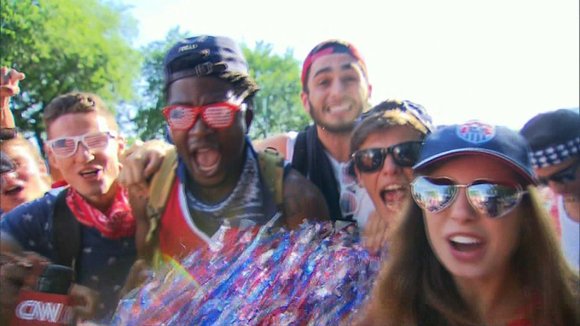 Oh, at the same game, a Nazi sympathizer ran onto the field.
Such a pity because the second half of Saturday's 2-2 draw was, in our opinion, the best 45 minutes of soccer in this tournament.
Don't rule the U.S. out just yet
If only the U.S. could have held on for a few more seconds. But it couldn't yesterday. And Portugal made history by racing down field and scoring what ESPN said was the latest World Cup goal ever in regulation.
You'd think Portugal would be elated, but Cristiano Ronaldo's reaction to the dramatic equalizer was telling. He just looked down at the ground and walked back to midfield. Portugal really needed a win after putting itself in an impossible hole with a 4-0 loss in its opening match against Germany.
So how will Group G play out?
Germany and the U.S. each have four points, while Portugal and Ghana each have one.
The Americans would prefer to just beat Germany, which would win the group.
But if the Americans and Germans draw, both go through as they would if Ghana and Portugal tie. But if there are winners in each match, the loser of U.S.-Germany and the winner of Ghana-Portugal will go to tiebreakers, the first of which is goal differential.
Confused? Let's simplify it for you. Just hope the U.S. wins or draws against Germany.
What does the fox say? Gooooal!
How about them Desert Foxes? Algeria's on the verge of qualifying for the knockout round after a 4-2 victory over South Korea yesterday. Four goals for a country that hadn't scored at the finals in 28 years, hadn't won a match in 32. You know how many African teams has scored four goals in a World Cup match? Zero, until now.
For more information go to http://www.cnn.com