Celebrate an Iconic American Treat on National Bomb Pop® Day this Thursday, June 26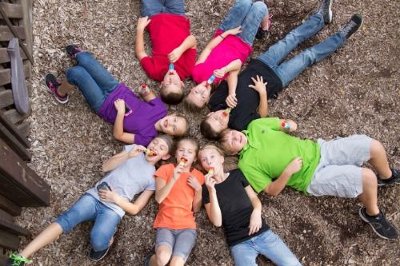 LE MARS, Iowa, June 25, 2014 /PRNewswire/ -- Wrap up your week with a grand slam celebration: National Bomb Pop Day! For more than 50 years, Bomb Pop has been America's favorite frozen treat, and it is time to celebrate. So start your weekend off right this Thursday with a trip to your local retailer or neighborhood ice cream truck and enjoy this iconic American treat.
Bomb Pop's triple play of red, white and blue layers are the perfect way to beat the summer heat every time. From the ice cream truck to the ballpark, no summer day is complete without the cool, fruity blasts of cherry, lime and blue raspberry flavors of Bomb Pop.
Bomb Pop encourages active summer fun and has teamed up as an official sponsor of Little League® Baseball and Softball, uniting a classic American treat with a classic American pastime. The fun continues all summer long as Bomb Pop joins the Baseball Youth Fanfest at baseball tournaments across the country, offering games and free samples to cool down at the ballpark.
Count on summertime fun to keep getting better with all of Bomb Pop's fruity flavors, including Watermelon, Hawaiian Punch® and Sour Wower®. Share your favorite with friends this Thursday, June 26th to celebrate National Bomb Pop Day and kick up an action-packed summer.
About Wells Enterprises, Inc. and Bomb Pop
Wells Enterprises, Inc. is the largest privately held, family-owned ice cream and frozen treat manufacturer in the United States. The company was founded in 1913 and is headquartered in Le Mars, Iowa, the Ice Cream Capital of the World. Wells produces more than 1,100 ice cream and frozen novelty products, including its signature brand, Blue Bunny®, super premium brand, 2nd St. Creamery™ and the iconic Bomb Pop®. Wells also manufactures licensed frozen treat brands including Yoplait® frozen yogurt and Weight Watchers® frozen novelties. Visit WellsEnterprisesInc.com.