Star Wars: Episode VII To Feature More Of Oscar Isaac Because Of Harrison Ford's Accident?
Willie Grace | 6/27/2014, 1:39 p.m. | Updated on 6/27/2014, 1:39 p.m.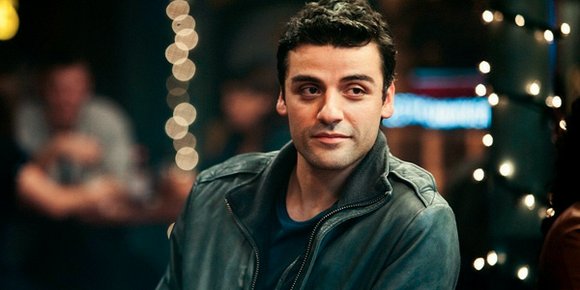 The big question that has been looming over the production of Star Wars: Episode VII for the last couple of weeks has been in regard to how the film plans to move forward now that Harrison Ford has broken his ankle. Early reports suggested that the actor could be out for as many as eight weeks after surgery, and considering rumors have said that Han Solo plays a major role in the sci-fi epic, Ford's absence could be really significant. We've previously heard that the plan is to just shoot around Ford's injury and just catch up with him after he has had time to heal, but now a new story is swirling around the internet suggesting that a new plan could be moving in motion.
Sources have told the folks at the New York Post that the role being played by Oscar Isaac in Star Wars: Episode VII is being expanded in the wake of Harrison Ford's injury. While no official details have been revealed about the character, the new report says that he will be playing a "descendant or even the son of Ford's Han Solo character" and that he could start getting more screentime as a result of his co-stars injury.
Of course, these are only rumors, and the NYP even includes some conflicting reports from other sources. One of their people told them that the movie may see some changes made to its script, but that "the basic story line will not change that much." They also supported the earlier theory that Star Wars: Episode VII would be shifting its schedule around tofilm more Han Solo-less scenes while Ford is recuperating.
It's somewhat hard to believe that this rumor is true, but at the same time I really wouldn't have a problem with it if it were. After seeing what happened with Indiana Jones and the Kingdom of the Crystal Skull, I'm way more excited to see the new cast of characters in Star Wars: Episode VII - Oscar Isaac chief among them. The young actor has put on blistering performance after blistering performance, his best to date coming in the Coen brothers' Inside Llewyn Davis last year. Regardless of how it affects the amount of screentime Han Solo has, hopefully J.J. Abrams and Lawrence Kasdan have written Isaac a part he can really sink his teeth into.
Star Wars: Episode VII, which has a cast that includes Anthony Daniels, Peter Mayhew, Kenny Baker, John Boyega, Daisy Ridley, Adam Driver, Andy Serkis, Domhnall Gleeson, Lupita Nyong'o, Gwendoline Christie and Max von Sydow among the others mentioned above, is currently filming at Pinewood Studios in England and is working to keep on track for its December 18, 2015 release date.
For more information go to http://www.cinemablend.com