Houston's Travel Leaders Agent among those Invited to Join Exclusive Group Traveling to Cuba as Part of "People to People Educational Exchange"
Travel Leaders Joined with Globus for Four-Day, U.S. Government-Sanctioned Journey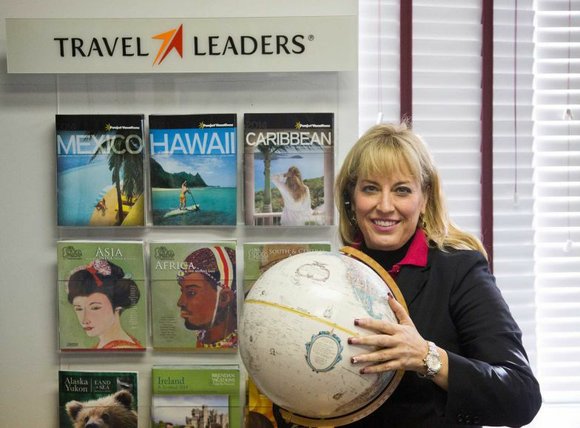 Michelle Weller from Houston's Travel Leaders location at 1085 Hercules was among a highly select group of only 50 Travel Leaders nationally who have just returned from an exclusive Globus Cuba Experience to Havana and beyond. The unique people-to-people educational exchange enabled Travel Leaders – including Michelle Weller of Houston, Texas locally – to experience the groundbreaking Globus program that has been sanctioned by the U.S. Department of the Treasury.
"I have always been fascinated with the history of Cuba especially the magic of the 1950s pre-Castro era. That's why I accepted the invitation to join with a very select number of our fellow Travel Leaders from across the United States in making this extraordinary journey in which we could thoroughly understand the options we can legally offer," explained Michelle Weller, VP of Sales and Customer Support of the Houston area Travel Leaders. "I was very honored to take advantage of this rare opportunity that Travel Leaders and Globus provided to experience a cross-section of Cuba as few other Americans have. The cultural exchange completely exceeded my expectations, providing me with an understanding for what travelers from the U.S. can expect when they participate in one of these government-sanctioned tours."
Highlights of Travel Leaders' Globus Cuba Experience included:
See complete photo diary at: http://www.pinterest.com/TravelHtown/cuba/
Saturday, February 22, 2014 - Miami–Havana–Varadero
Travel Leaders' Globus Group Leader briefed participants prior to departing for Miami's airport. After a short flight to Havana, Travel Leaders were met by their Cuban National Tour Director. Participants continued through Cuba's countryside and arrived at their Varadero hotel for a welcome dinner with music.
Sunday, February 23, 2014 - Varadero. Excursion to Matanzas & Cardenas
Travel Leaders met with members of the Danzon Club to learn about Cuba's national dance and enjoyed an interactive dance lesson. They then traveled to Matanzas, known as the "Athens of Cuba" for the many renowned artists and intellectuals it has produced. They visited the Triolet Pharmacy, which dates back to 1879 and is preserved in its entirety.
Following lunch, Travel Leaders interacted with the workers at Ediciones Vigía, a print and binding shop, where they learned about a traditional craft that is still done by hand. They continued to the historic town of Cardenas, where the Cuban national flag waved for the first time on May 19, 1850. They next visited an artist's gallery to interact with the artists and musicians. That evening, they enjoyed a banquet dinner at Casa du Pont, built in 1926 by American millionaire Irénée du Pont.
February 24, 2014 - Varadero to Havana
Travel Leaders traveled through the heart of Cuba's agricultural and sugar cane-growing industry to Havana, where they explored Old Havana, a UNESCO World Heritage Site. From graceful 16th-century castles to modern high-rises, Havana is acclaimed as one of the world's most visually diverse cities. They participated in a discussion with a local architect on topics including Havana's unique architecture, the challenges of renovating the city's exquisite historic buildings, and the future of these restorations.