Alabama legislators pass restrictive abortion bills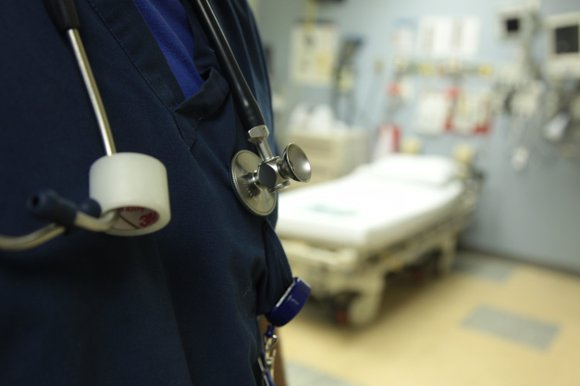 By Greg Botelho and Suzanne Presto
CNN
Alabama legislators passed several restrictive abortion bills this week, including one that could mean felony charge against any doctor performing such a procedure on a woman who'd been pregnant as little as six weeks.
The four measures easily passed the state's House of Representatives on Tuesday, and they still need to go through the Senate and be signed by Gov. Robert J. Bentley to become law. Both of those steps are real possibilities, given Alabama's conservative bent and the fact the Senate, like the House, is Republican dominated and Bentley belongs to that party.
Still, even if all that happens, it's no guarantee that all of the measures will become law.
Last year, North Dakota passed its own law to ban abortions when a fetal heartbeat is detected -- much like one passed Tuesday, by an overwhelming 73-29 margin, by Alabama representatives.
But a federal judge, Daniel Hovland, subsequently granted a temporary injunction blocking the law's enforcement because its pre-viability provisions were "invalid and unconstitutional."
In his decision, the judge said "there is no question" that the law known as HB 1456 directly contradicts a "litany" of Supreme Court cases that address restraints on abortion, including Roe v. Wade.
Like that North Dakota legislation, the Alabama law does not mention abortions being allowed in cases of rape or incest. The only exception is when not having an abortion "is likely to result in the death of the pregnant woman or is likely to result in substantial and irreversible impairment of a major bodily function of the pregnant woman, not including psychological or emotional conditions.
Doctors would be required to check for a fetal heartbeat. If they don't, they'd be charged with a Class C felony. They would be similarly charged if they check and find a heartbeat, then perform an abortion. (The pregnant woman would not face charges.)
"In almost every medical situation, the litmus test to determine the need for continued medical treatment is the existence of a pulse," state Rep. Mary Sue McClurkin, a sponsor of the bill, said in a statement. "We owe the same respect and reverence to the life of an unborn child that we would pay to any person facing a medical emergency."
As the National Institutes of Health and other experts and groups note, a fetus' heartbeat typically cannot be detected until at least 6 weeks into a woman's pregnancy. The Alabama and North Dakota laws, then, would effectively ban abortions beyond that point -- making them the most restrictive such laws in the country.
A number of states have passed abortion bans after 20 weeks, such as Texas, Nebraska, Kansas, Louisiana, Oklahoma, Indiana and Alabama. Arkansas has a ban in place for pregnancies beyond 12 weeks.
Some states have no time limit, while others allow abortion up to the end of the second trimester, which is about 27 or 28 weeks into one's pregnancy.
In addition to McClurkin's bill -- which is dubbed the Fetal Heartbeat Act -- the Alabama state representatives chamber also passed a measure increasing the required wait time before an abortion is performed from 24 to 48 hours.