Houston Stylist Debuts Spring Lookbook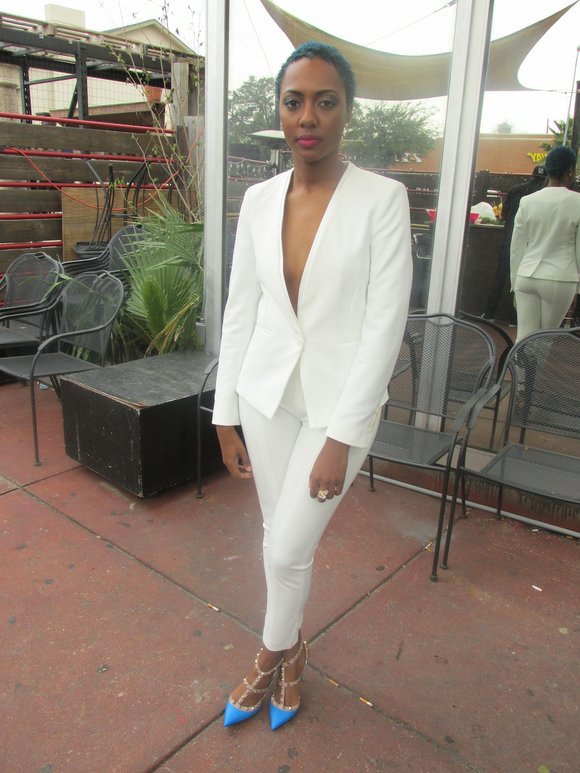 Tori Elizabeth is gearing up to take her fashions global.
On Saturday, March 8th, the stylist hosted an all-white event to celebrate the launch of her brand and premiere her lookbook at the Vida Lounge. While the event was brimming with music and fun, Tori kept it all business when it came to fashion.
"I have been working for over six months towards putting together a lookbook that would display my brand and my styling," Tori said. "I have been a stylist since 2010 and I believe that this is the year for me to take it to the next level."
The fashions that Tori put together for Spring 2014 featured light colors and big statement jewelry.
"For the summer, it's going to be very boho-chic; very flowy clothing, a lot of pastel colors," she said. "I think summer is definitely going to be a lot of skin, but tastefully done."
Joseph Nailor II, a longtime friend of Tori, said that her love for fashion has always been apparent.
"From day one, she was always a trendsetter," said Nailor. "She was a forward thinker. She'd be doing stuff that'd make people say 'that's weird but that's fly.'"
Tori's trendsetting ways took her from being a stylist at Nordstrom to working at Saks Fifth Avenue, and then eventually starting to do freelance styling jobs.
"I get to travel to New York and L.A.," she said. "I love taking a designer's clothes and making them my own, and I love transforming people. Actually, one of my catch phases is 'I fell in love with dressing other people.'"
The success that Tori has seen in the fashion world comes as no surprise to Nailor.
"Those innovative thinkers are wired a little differently from most, so I most definitely see her seeing a lot of success," he said.
Williette Jennings, Tori's mother, said the global launch of the styling brand was something that Tori had been working on for quite some time.
"She put a lot of work into it and she really loves it so I'm just hoping that everything will turn out great for her," she said.
The party, which featured a female DJ and gift bags filled with perfume samples and freebies, was an all-white affair.
"White to me is classic, sophisticated and clean," Tori said. "An all-white party is something different for Houston and I wanted to bring an upscale scene to the world of fashion in my home city."
The event's bartender, Victor Elmo, created a signature drink for the stylish soiree.
"It's rum, vodka, sour apple pucker, and watermelon pucker," he said of the light pink drink that he named the "Fashion Killer."

Tori's goal was for the event to be as fashionable and unique as her brand.
"I want Tori Elizabeth to be known for perfection and superb styling," she said.