The Yellow Brick Road Makes It's Way to the Hobby Center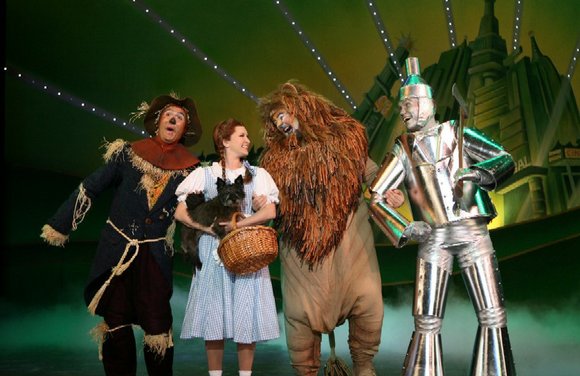 Houstonians will be delighted to experience the new stage adaption of The Wizard of Oz, which features Dorothy, Toto, Scarecrow, Tin Man, and Lion as they venture through the Land of Oz.
Danielle Wade gives an impeccable performance as Dorothy Gale, reminiscent of none other than Judy Garland herself and makes audiences fall in love with the classic all over again.
Onlookers will experience magnificent, eye-catching special effects and extraordinary 3D visuals from the Kansas tornado that sweeps Dorothy's house away, to the Wicked Witch of the West and her winged monkeys, to encounters with the Wizard at Emerald City; it is surely a fun-filled ride.
The highlight of the show came with the reveal of Dorothy's famous sparkling red heels that are showered in Swarovski elements.
The magical musical, which is great for parents and children alike, will surely bring about laughs, oohs, ahs, and sing-alongs. The show plays thru March 16th and is definitely one you wouldn't want to miss.