11 best ways to feel Hawaiian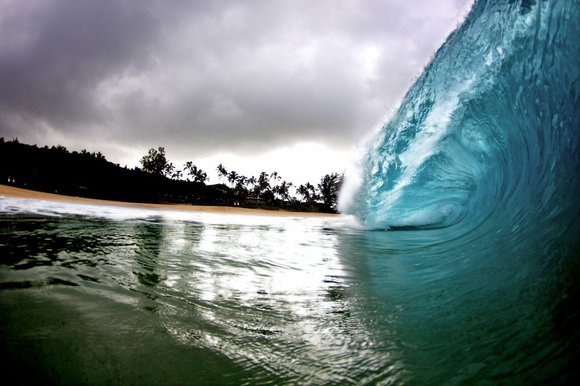 By Michele Bigley
Special to CNN
Editor's note: Michele Bigley has split her time between California and Hawaii since 2006. She is the author of "Backroads and Byways of Hawaii" and "Explorer's Guide to Kauai, A Great Destination."
When visiting Hawaii, who doesn't imagine packing up and relocating to America's tropical wonderland?
The epic sunshine and the rainbows, the afternoons of shave ice on glorious beaches inspire millions to vacation in the Aloha State each year. Before you sell off your belongings and pack your bags, try to experience the islands like a true Hawaiian to see whether you have what it takes to handle all that paradise.
Leave your cell phone at the hotel, and take off your watch. You're in Hawaii, and everything moves at a slower pace. Life is measured by the sun, surf and simple pleasures. Make time for a morning stroll through Oahu's greenbelt to swim in Jackass Ginger Pool (a natural swimming hole accessed from the Judd Memorial Trail), a Sunday afternoon serenade at Molokai Coffee Plantation, an impromptu swim in the ocean without so much as a nod in the direction of the sea turtles feeding by the nearby rocks.
Forget the overpriced resort food. Locals know that the real ono grindz (Hawaiian for yummy food) comes from joints like Maui's Bully's Burgers (on Piilani Highway, the backroad to Hana, 808-878-3272) or Oahu's Nico's Pier 38. And don't bother forking over the big bucks for gourmet poke, a delicacy of raw marinated ahi and onions. Instead, pick up the freshest ahi at local favorites like the Big Isle's Da Poke Shack and Kauai's Koloa Fish Market (808-742-6199).
Hula is not mere booty-shaking. Each movement of this ancient dance tells a multilayered story, rich with meaning. A hand toward the air might mean sky but can speak of a lost love. To really feel like a Hawaiian, sign up for a hula class. Companies like Hawaii Hula Company teach private hula lessons for both locals and tourists on Oahu and Maui.
Accept it: Hawaii is expensive. Locals don't flinch at paying $10 for a quart of milk. But if you excavate their kitchens, you'll spot heaps of head-sized avocados, grapefruits and lemons taking up space on the counter. The key to shopping like a Hawaiian is making friends with both Costco and the farmers' markets. Oahu's KCC Farmers' Market, Kapaa's Wednesday afternoon market on Kauai and the Big Island's Saturday morning Keauhou Farmers Market are some of the best in the state.
Have a relationship with the ocean, but respect its power. Surf's up, a swell hit the North Shore, and suddenly shopkeepers lock their doors and head to the beach. You want to join the crowds? Check in with yourself. Be honest about your abilities. Only the most advanced surfers should take on winter north shore swells on any of the islands. Newbies can learn on the more mellow summer waves or the easier waters at beaches like Maui's Kalama Park.