Amid search for missing in NYC blast, loved ones, friends reflect on those killed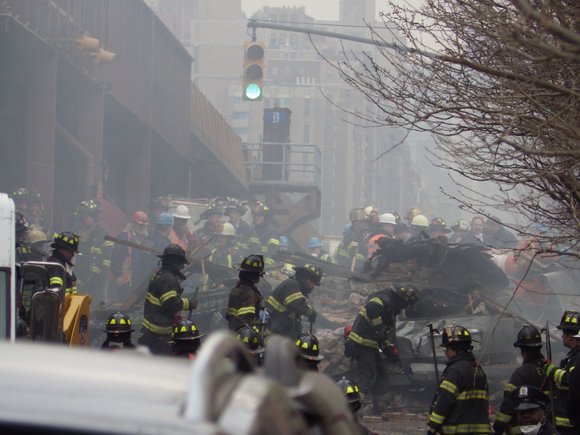 By Ray Sanchez
CNN
In the mid-March chill Thursday, the victims and their stories continued to emerge as firefighters ferreted through the piles of bricks and wreckage on the East Harlem block where a powerful explosion and fire leveled two buildings.
They brought life to a vibrant neighborhood of corner bodegas, churches, shops and redbrick tenements whose ordinary rhythms were shattered when the Wednesday morning blast killed at least seven and injured dozens more.
There was Carmen Tanco, a 67-year-old dental hygienist who relatives tried desperately to reach by cellphone.
"She's sassy, spicy, which is why her and I are so close," her niece, Marisela Frias, 44, said before learning her aunt had died. "We have the same temperament, character. We tell it like it is, tell you the truth, whether you want to hear it or not. What you see is what you get."
Another victim, Griselde Camacho, 44, was a public safety officer at the Hunter College Silberman School of Social Work in East Harlem, the school's website said.
"Griselde was a well-liked member of our community, a respected officer and a welcoming presence at our Silberman building," said Jennifer J. Raab, the college president. "Our deepest sympathies go out to her family, and we are committed to doing everything we can to support them in their time of great emotional need. We also know this is a difficult time for all those who knew and worked with Sergeant Camacho. All of you will be in our thoughts in the days ahead."
Camacho and Tanco were remembered by Carlton Brown, bishop of Bethel Gospel Assembly, on the church's Facebook page.
"Our hearts are heavy as we will truly miss these two beautiful women," Brown wrote. "Many of us share fond memories on how they have blessed our lives with their warm smiles and caring natures. They were both faithful volunteers..."
Rosaura Hernandez, 21, who also perished in the explosion, was a line cook at Triomphe Restaurant, general manager Robert Holmes said.
"We liked her enthusiasm and raw talent," Holmes said. "It's a terrible loss. My staff has taken it hard... She was solid as a rock, never got flustered. She was calm, even-tempered. One of our line cooks was quite close with her. When he heard she was missing, he said, 'Can I go find Rosie? I gotta look for her.' I said, of course. It's a terrible tragedy. "
Though authorities have said a gas leak may have triggered the explosion, Mayor Bill de Blasio told reporters Thursday that the official cause was under investigation.
"We know there was an explosion," he said, "but we don't know everything about the lead-up to it."
A fourth fatality was identified by police as Andreas Panagopoulos, 43.
The names of other victims have yet to be released. Police said at least five people remain missing.
On Wednesday, one woman tried in vain to find her husband, Jordy Salas, who may have been on the second floor of one of the collapsed buildings. She fainted and was taken to a hospital.