Beard envy? Surgery may be the answer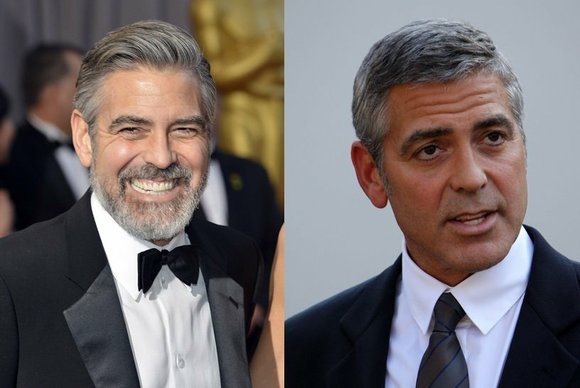 By Chris Boyette
CNN
Take a look at Hollywood's leading men, the White House press secretary and the hipsters strolling through Brooklyn. It's obvious beards are in, and the inability to grow thick warm fuzz can leave some men feeling left out in the cold.
At least, that's how it would seem from the reported uptick in facial hair transplants.
"Whether they're filling in a few gaps or doing a complete beard construction, New York City doctors who specialize in the procedure said they're seeing a growing number of men paying as much as $7,000 to pump up their beards," wrote Serena Solomon, who first reported on the trend on the neighborhood news site DNAinfo New York.
But fear not, face-bald hipster men -- you don't have to live in the Big Apple to be able to sport a big beard.
In Portland, Oregon -- host of the 2014 World Beard and Moustache Championship -- Dr. Steven Gabel can help you get the right mustache to savor sips of craft beer and artisan coffee.
"In the Northwest here, there are a lot of men with facial hair, and they like to show it," he said.
Gabel says his business in facial hair transplants has increased a lot over the years. People he performs transplants on usually have a beard already, he says, but have patches and want it filled out.
That's not always the case, though.
"I saw a guy yesterday who really had no hair on his face. I did the first transplant on him about a year ago, and it is looking good," Gabel said.
Gabel pointed out that it isn't just hipsters looking to bolster their beards. "I get coat-and-tie types too. It's all walks of life."
So how does it work?
"It is a very meticulous procedure," Gabel explained. The doctor and his technicians remove hair strands with the follicles intact from another part of the body -- usually the bottom of the back of the head. It's moved to where it is wanted on the face. Then the doctor makes a small hole in the face with a 0.8-mm blade and inserts each hair into place.
"The hard part is the angle," Gabel said. "You have to go with the natural angle. You don't want to put it in sticking straight out."
Once it is all done, and the follicles are in place and the patient's face has healed, the hair will grow in like a natural beard. You can even shave it -- though why would you want to?
The procedure takes an entire day, and can run up to $10,000 for a full beard, Gabel said. Though there are risks just as in any surgical procedure, it is relatively safe.
"The most common thing that patients experience afterwards will be some temporary redness and itching to the area," Gabel said. "Some people say it is more intense than others, and it is usually short-lived."