TUTS Announces 2014 Tommy Tune Award Nominees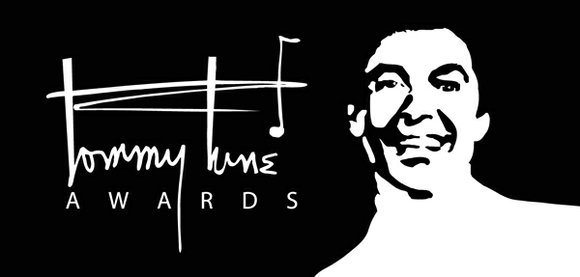 John C. Breckenridge, President and CEO of Theatre Under The Stars (TUTS), announced today the nominations and presenters for TUTS' 12th annual Tommy Tune Awards which will be held on Wednesday, April 16, 2014 at 7:30 p.m. at the Hobby Center for the Performing Arts. Developed by TUTS, the Tommy Tune Awards honor musical theatre excellence at the high school level. Co-hosts for the award ceremony include Jim Bernhard and Sarah Pepper. Bernhard has written several original productions that have debuted at TUTS and authored the theatrical history Stars in Your Eyes. Pepper is the morning host of The Hot Show on HOT 95.7 FM.
After reviewing and evaluating the 44 participating Houston-area high school productions during the 2013-2014 school year, a team of 33 Houston-based theatre professionals made 151 nominations in 15 categories. An additional committee considered 51 potential scholarship recipients.
The following high schools and individuals were nominated:
Best Musical:
Cinco Ranch High School, Monty Python's Spamalot
Clear Springs High School, Urinetown
Episcopal High School, Legally Blonde, The Musical
G. W. Carver Magnet High School, In The Heights
High School for the Performing and Visual Arts (HSPVA), Avenue Q, School Edition
Houston Christian High School, Disney's Beauty and the Beast
Klein Oak High School, Guys and Dolls
Pearland High School, Hello Dolly!
Best Leading Actor:
Cinco Ranch High School, Monty Python's Spamalot, Mathew Pagano as King Arthur
Clear Springs High School, Urinetown, Nicholas Carlin as Bobby Strong
G. W. Carver Magnet High School, In The Heights, Nyles Washington as Usnavi
High School for the Performing and Visual Arts (HSPVA), Avenue Q, School Edition, Dillon Glass as Princeton
Klein High School, The Pajama Game, Jonathan Lammey as Sid
Klein Oak High School, Guys and Dolls, Jake Maeker as Nathan Detroit
Klein Oak High School, Guys and Dolls, Alec Michael Ryan as Sky Masterson
Pearland High School, Hello Dolly!, Marcus Lonardo as Horace Vandergelder
Best Leading Actress:
Cinco Ranch High School, Monty Python's Spamalot, Rebecca Russell as Lady of the Lake
Clear Springs High School, Urinetown, Emily Lewis as Hope Cladwell
Cypress Ranch High School, Shrek, The Musical, Rebekah Stanley as Fiona
Episcopal High School, Legally Blonde, The Musical, Blair Baldwin as Paulette
Houston Christian High School, Disney's Beauty and the Beast, Morgan Rucker as Belle
James E. Taylor High School, High School Musical, Nicole Daniels as Gabriella
Klein Oak High School, Guys and Dolls, Brooke Shaw as Miss Adelaide
Klein Oak High School, Guys and Dolls, Sarah Holevinski as Sarah Brown
Best Supporting Actor:
Cinco Ranch High School, Monty Python's Spamalot, Kameron Knott as Guard/Sir Lancelot
Clear Springs High School, Urinetown, Stephen Louis as Officer Lockstock
Clear Springs High School, Urinetown, Brandon Mayville as Caldwell B. Cladwell
Cypress Ranch High School, Shrek, The Musical, Alec Quintero as Lord Farquaad
High School for the Performing and Visual Arts (HSPVA), Avenue Q, School Edition, Dante Rossi as Trekkie
Houston Christian High School, Disney's Beauty and the Beast, Ian Hopper as Gaston
Klein Oak High School, Guys and Dolls, Michael Dubose as Nicely-Nicely Johnson