Alexander Archipenko: The Berlin Drawings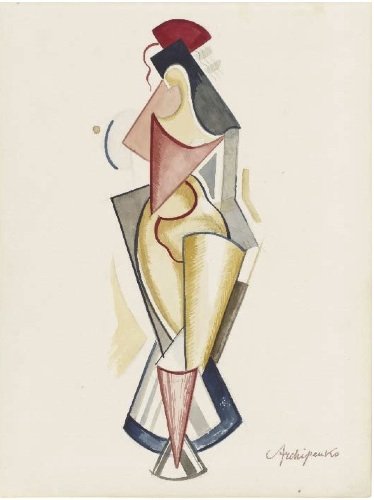 Dates: May 15–August 17, 2014
Overview: One of the most influential sculptors of the 20th century, Russian-born artist Alexander Archipenko (1887–1964) was central to the emergence of Modernism. Although known primarily for his sculpture, Archipenko executed a number of drawings as well, a group of which form the centerpiece of Alexander Archipenko: The Berlin Drawings. The exhibition features 30 of his drawings, executed in the early 1920s—shortly before Archipenko's emigration to the United States in 1923—when he was living, working and teaching in Berlin. Also included are three of his sculptures, together with photographs, works on paper and books from other artists of that time period, all from the Museum's permanent collection.
Archipenko's important drawings, which the Museum of Fine Arts, Houston, recently acquired, depict the female figure in dynamic compositions that reflect the ideologies of Cubism and Futurism, as well as Art Deco fashion plates, Baroque sculpture and Russian icons.
Alexander Archipenko: The Berlin Drawings is organized by the Museum of Fine Arts, Houston. The curator is Dena M. Woodall, Associate Curator of Prints and Drawings.
Location: Cameron Foundation Gallery The Audrey Jones Beck Building The Museum of Fine Arts, Houston 5601 Main Street, Houston, TX 77005
Illustration: Alexander Archipenko, Women IV, watercolor and graphite on paper, the Museum of Fine Arts, Houston, Museum purchase funded by the Caroline Wiess Law Accessions Endowment Fund. © 2014 Estate of Alexander Archipenko / Artists Rights Society (ARS), New York