Indie flick 'The Retrieval' has strong Atlanta connection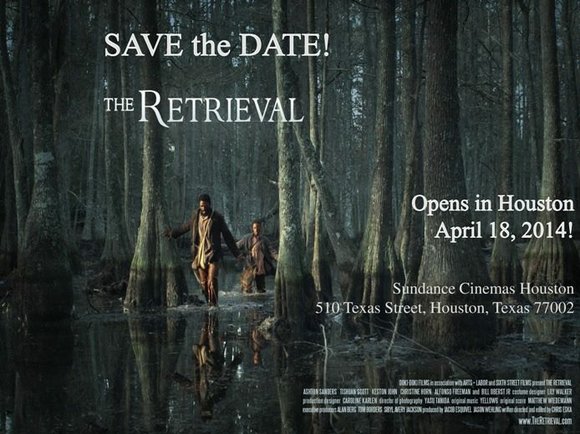 According to the Atlanta Journal-Constitution, "The Retrieval" is a Civil War-era film that is a powerfully written drama that focuses on the complex relationship that develops as a 13-year-old boy, Will, played by newcomer Ashton Sanders, is sent by white bounty hunters to trick a wanted freedman, Nate, back to the South. Will faces a difficult decision he must make as the relationship grows between the two.
The film, written and directed by Chris Eska, made its Atlanta premiere Friday at Landmark Theatres Midtown Art Cinema, 931 Monroe Drive N.E., with question-and-answer sessions to follow most showings through Sunday. Currently, it is scheduled to run through March 20, with the possibility of an extension.
"I'm not worried about (audience) fatigue," he said. "This is not about slavery. Not one of the main characters is enslaved."
Read the full review of the film online at the Atlanta Journal-Constitution.