Mother, Aunt Arrested After 1-Year-Old Suffers Acute Alcohol Poisoning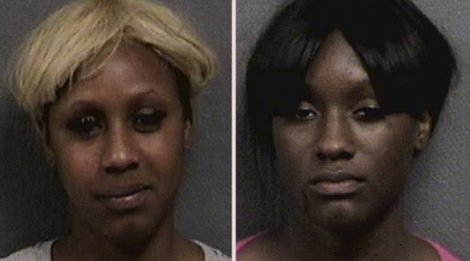 Two women were arrested and charged with felony child endangerment after a toddler suffered acute alcohol poisoning, police said.
Shadreon Jefferson and Shamara Batiste are accused of getting Jefferson's one-year-old daughter drunk. The baby's paternal grandmother said after the two had dropped the baby off at her apartment one evening, she said the child could not stand and began to vomit violently. She called 911.
The baby was taken to the hospital with a blood alcohol content of 0.268 -- more than three times the legal limit for adults.
According to the complaint, Batiste admitted to giving the child some of her alcoholic drink, vodka with a mixer. She estimated to an officer that the child consumed about six shots of vodka before falling asleep.
Neighbors were surprised to hear the allegations.
"I see them every day and the baby is good, know what I'm saying? Taken care of, they always feed and take care of them," said Dante Montgomery, the neighbor of the mother.
Another neighbor said it just doesn't sound like them.
"If they did give him vodka, they deserve the punishment they're getting, but like I say, I can't believe that they did it," the unidentified neighbor said.
We were told the toddler is now staying with her maternal grandmother.
Read more at KHOU.com