Keep Your Surfaces Sparkling
Introducing the New Glass+Surface Cleaner from Simply Spotless NY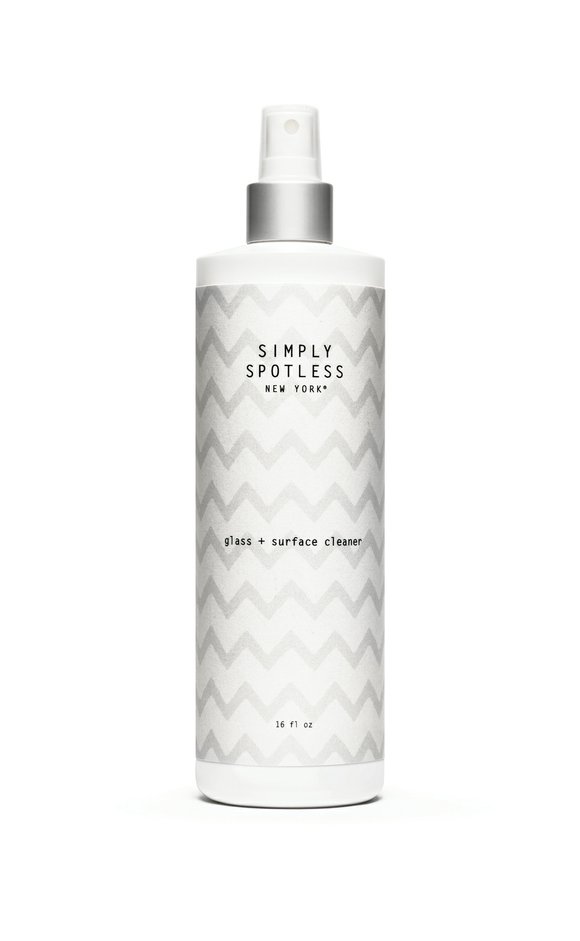 From fingerprints on mirrors, to greasy residue on stainless silver, to overall tough marks set on your marble, your countertops go through a lot. Next up on the lineup from Simply Spotless is a new, easy to use product designed to clean your most important surfaces. With Simply Spotless New York's non-toxic, natural Glass+Surface Cleaner, you can effortlessly keep your home surfaces sparkling.
Designed to stand up to grease and grime, the Glass+Surface Cleaner is highly effective on a multitude of surfaces including glass, stainless steel, tile, granite and marble. With a simple spray and wipe, this gentle solution cleans thoroughly without the residue or streaks that other products leave behind.
Made from naturally derived ingredients, Simply Spotless' Glass+Surface Cleaner contains a water and surfactant/complexing agent mixture (essential oils and surfactant combined to form a disinfecting agent). It also has a natural, fresh essence that evokes the purity of orchids.
Going above and beyond other cleaning products, you can proudly display your Simply Spotless products instead of hiding them under the sink. The Glass+Surface cleaner along with the entire Simply Spotless collection feature a simple, sleek design, which allows you to keep them handy on all counters for easy access.
This all-new Glass+Surface cleaner cleans effectively with no need to rinse or be concerned about chemical effects on the environment. So go on, make it apart of your cleaning routine – you will simply love the results!
Simply Spotless New York's Glass+Surface Cleaner retails for $14 for 16 oz and $21 for 32 oz and is available for purchase at www.simplyspotlessny.com.
About Simply Spotless New York
Simply Spotless is a luxurious and naturally-derived brand of cleaning products created by renowned interior designer Meryl Santopietro and her two daughters Joy and Alessandra. Simply Spotless reflects their desire and dedication in creating a home care product that will ensure the up-keep of your most cherished items in your home while looking positively chic doing so. The Simply Spotless New York Collection features a Fabric Cleaner, Hand Soap, Glass+Surface Cleaner and Wood Cleaner. The Collection is exclusively available for purchase at www.simplyspotlessny.com.