FACT SHEET: Expanding Economic Opportunity for Women and Working Families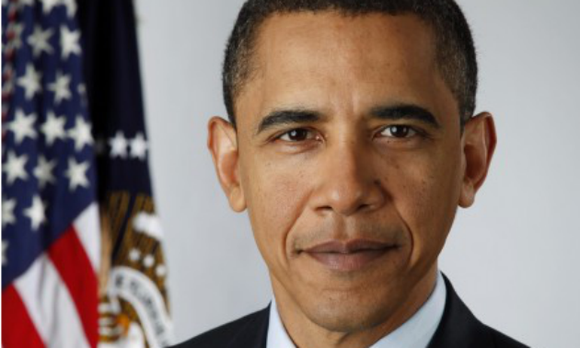 "This year let's all come together, Congress, the White House, businesses from Wall Street to Main Street, to give every woman the opportunity she deserves, because I believe when women succeed, America succeeds."
--President Barack Obama, State of the Union, January 28, 2014
Today, President Obama will hold a roundtable discussion at Valencia College in Orlando, Florida with women to discuss his plan to expand economic opportunity for women and working families. The President will discuss his efforts to expand access to higher education for women, and ensure that when women enter the workforce they have access to the skills they need to succeed and earn a fair and equal wage.
Today's event kicks off an initial five regional forums on women's issues hosted by senior administration officials that will take place across the country this spring, leading up to the White House Summit on Working Families hosted by the President on June 23. These forums will take place in Denver on April 11; Chicago on April 28; San Francisco on May 5; Boston on May 19 and in New York City (date to be announced).
In addition to these regional forums, next week on March 26, the Small Business Administration and the National Women's Business Council are hosting a roundtable, STEM for Her, that will bring together the private sector, academic experts and other stakeholders to identify actions that can encourage more women entrepreneurs in STEM fields to start and grow their businesses. The feedback we hear at all of these events will help inform the Summit and our efforts to build 21st century workplaces that meet the needs of a 21st century workforce.
Expanding Women's Access to Higher Education
Since first taking office President Obama has made critical investments in higher education to ensure opportunity for all Americans to get the education and training they need to be successful. These investments have helped ensure economic opportunity for women and girls.
Earning a college degree remains one of the surest pathways into the middle class. Women with an associate's degree earn 26 percent more than those with a high school degree, women with a bachelor's degree earn more than 80 percent more, and these returns are growing.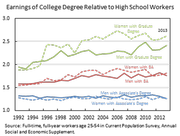 The Administration continues its commitment to strengthen support for women in postsecondary education.
Today, more than 11 million women are pursuing a postsecondary education and average graduation rates for women exceed their male counterparts (the college graduation rate for women at 2-year institutions is 34 percent compared to 27 percent for men). However, women are disproportionately dependent on financial aid, and many enrolled women, especially those over the age of 25, are mothers, meaning they have additional considerations on their time and finances as they work to achieve their educational goals.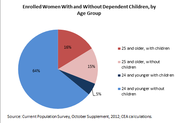 Key investments that support higher education access for women and girls include:
Creating the $2,500 American Opportunity Tax Credit (AOTC). Over 9.4 million Americans are able use the AOTC to help finance their postsecondary education each year.
Increasing the maximum Pell grant award by $1,000. President Obama pushed to increase the maximum Pell grant award, which will rise to $5,730 in school year 2014-15. Over 5.8 million women receive Pell grants or another federal scholarship, compared to over 3.5 million men.