Danielle Locklear Missing: 5 Fast Facts You Need to Know
According to heavy.com, a massive search is underway throughout North Carolina for the missing teenager Danielle Locklear, 15, who hasn't been seen since March 11, reports ABC 11. Here's what you need to know:
1. She Told Her Grandfather She Was Going to a Friends House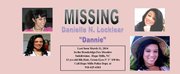 She was last seen by her grandfather leaving her grandfather's home in the Fox Meadow-Brookridge neighborhood of Hope Mills, North Carolina. According to the "Find Danielle Locklear" Facebook page, she was staying at her grandfather's house. She told him she was going to a friends house. When he went to pick her up there later, he was told she never showed up there. Cops think she may have been at a creek that runs between Legion Road and Cameron Road in Hope Mills. That area has been searched thoroughly by cops and K-9 units. The FBI have joined in the search for Locklear.
2. She Was Having Trouble With Her Boyfriend Around Christmas
According to posts on her Facebook page, Locklear was unhappy with her boyfriend, Je'Michael Malloy. On December 22 2013, she said, "i feel no love because some people are too busy with other friends to pay attention to there girlfriend." On the same day, she changed her relationship status to "complicated." Also on her social media profile she describes the day she met Malloy, on June 21 2013 as "the best day of my life."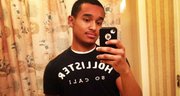 Read the full story.