Philanthropist Brings Heart and Soul to New Docu-Series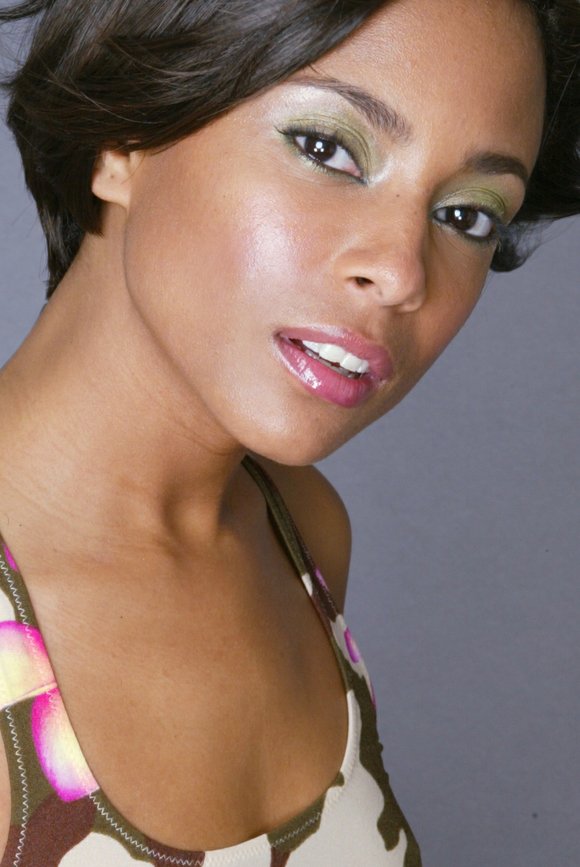 By Misty Starks
If you ever need a dose of motivation to get up and take life by the horns, Tiffany Denee Jones will give it to you. She's not a life coach, but she has already learned a lifetime's worth of lessons, and she's done it all with style. This two-time breast cancer survivor is the founder of the nonprofit PinkChoseMe Foundation and a co-star on the OWN network's new original docu-series Love in the City.
When Jones was diagnosed with breast cancer in her twenties, she made a decision to face her circumstances head-on. Instead of feeling sorry for herself and the hand life had dealt her, she put her acting and comedy career on hold to focus on her health. While going through treatment, she was confronted with the fact that many women in low income brackets are unable to get the care they need. Jones says she could not turn a blind eye to those suffering in silence. The prospect of helping save lives is what propelled her to create the PinkChoseMe Foundation in 2005.
"The PinkChoseMe organization gives me the platform to support breast cancer awareness. Early detection will save your life," Jones says.
The mission of PinkChoseMe is to reach women in low-income homes, schools and shelters, and to support them through education, nutrition and body awareness. From fitness classes, book clubs and relationship counseling to fashion tips, support groups and wellness retreats, PinkChoseMe seeks to assist breast cancer patients in their physical, mental and spiritual needs. Jones believes her work with the foundation is a big part of her life's mission.
"During my own fight against breast cancer, I became educated about treatment options, lifestyle changes and prevention methods," Jones says. "I know I was fortunate, and not a lot of women in disadvantaged neighborhoods have access to this knowledge. It's my job to make sure they get it. It could be the difference between life and death."
Jones, who lives in New York City, will continue to spread her message of awareness and hope on the new TV show, Love in the City. It's an experience for which she is grateful, and one she hopes will enable her to help even more women and show them that they can fight and win against life's harsh circumstances.
"A lot of times people encounter really hard and heavy situations that seem like they're too big to overcome," Jones says. "The PinkChoseMe organization gives me a platform to support breast cancer awareness, but also to serve as an example to others that you can get through anything. You don't have to let life's challenges overtake you. My motto is, you are where you're supposed to be every moment of your life."
In addition to her philanthropic endeavors and new status as a reality TV star, Jones is penning the upcoming books PinkChoseMe: I Can Beat Breast Cancer but Still Can't Find Love in New York City (working title) and the cookbook, Skinny Fat Girl.
Watch her story of survival, perseverance, philanthropy and friendship unfold on Love in the City, Saturday nights at 10/9c starting April 12th on the OWN network. To learn how you can support breast cancer patients and survivors through the PinkChoseMe Foundation, visit www.pinkchoseme.org.