#SpamOnTheGram? How To Respond To Your First Ad On Instagram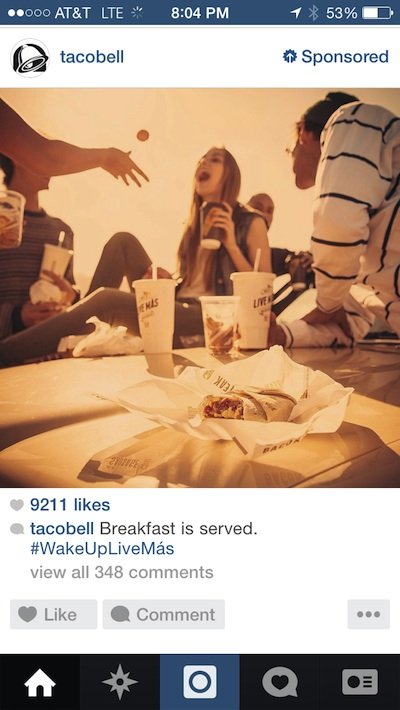 We've come a long way from the long forgotten MySpace, even if its making a comeback. Social media has encompassed the scope of our lives everywhere we are. Instagram being our latest addiction that set us free from the bombardment of advertisers on the likes of Facebook and such.
That was until today.
Instagram, much like Pintrest has ads on it now. And one ad in particular just scared our souls.
Who would of thought you would be doing the famous thumb scroll through your timeline to find a sponsored photo from Taco Bell?
The first thing I asked, "What is this on my page?" Although the attractive, scarcely clothed woman is pleasing to any man's eye who is she? And why is she eating a taco? Where they do that at? Is it a social site or are the fat cats cashing couch to reel us in during our moments of play?
Companies have now found a new way to invade out personal space. No matter where you are or what you are doing they are going to make you love them.