Dear Doug: Happy Mother's Day, Mom!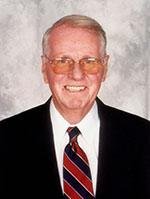 Q: Our mother is not in great health. We are planning a surprise family reunion for her on Mother's Day. We are scouting for suggestions for entertainment that could really make her day. Do you have any suggestions?
A: It's family history time. Many families talk about creating a memory book that could be browsed now, be kept updated, and serve as a legacy for future generations.
Ask each family member to write 200 words or more about their happiest times together with the family, and read them aloud for entertainment. Families should also be asked to bring photos, memorabilia, such as wedding invitations, birth and graduation announcements, and other memorable events for the book.
Every family member has a story. I remember the often-told one about my grandfather who participated in one of the government's free offers of five acres of land, which is now part of Oklahoma, to those who lined up, waited for a shotgun to be fired, and raced either on foot or horseback for their land.
The story goes that grandfather did not wait for the gun but hid in a tree the day before the gun was fired. Hearing the gun, he then jumped out of the tree and staked his land claim. He was called a "Sooner." The story ends when a week later, a widowed woman driving a wagon with five children came by, and my grandfather gave her his land!

Don't forget to use nametags. In large families, it can be helpful to mark the generation and parent's name. Not being together often and as elders, we need a few crutches to jog our memories. How about buying T-shirts emblazon with "HAPPIEST FAMILY EVER" for everyone? Make copies of your family history for every family. This should prove to be a GREAT DAY for everyone!
Q: We moved into a great retirement community nearly a year ago. My buddies and I formed a weekly golf date. However, in my mind, I had hoped that after all of those working years that my wife and I would enjoy spending a great deal more time with each other.
Though reality is that she has become extremely happy and enthusiastic about her new bridge and walking clubs, photo avocations and regular group travel actives, none of which include me.
The bottom line is that we are not spending much time together as a couple, and I am getting l bored. How can I suggest we change our routine and share more time together?
A: It is time for a little heart-to-heart love talk. Let her know your feelings and discuss what you had hoped life would be like once you retired. She may have not thought much about how you anticipated your retirement.
Schedule dates for mutual activities, including lunches, day trips and a class at your local senior center. Consider a regular outing, such as walking, a dinner out or a weekly movie. Watching TV does not count as a shared experience!
Doug Mayberry makes the most of life in a Southern California Retirement community. Contact him at deardoug@msn.com. To find out more about Doug Mayberry and read features by other Creators Syndicate writers and cartoonists visit the Creators Syndicate website at www.creators.com.