'TWEEN 12 & 20: Take a Teen's Threat Seriously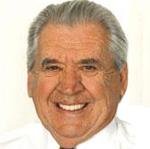 BY DR. ROBERT WALLACE
DR. WALLACE: I read in a magazine for teens that suicide is the third leading cause of death among teens after accidents and homicides, and every year in the United States there are about 6,000 teen deaths caused by suicide. This figure shocks me. Why would a teen become so depressed that he chooses an early death over a possible wonderful life? -- Nameless, Michigan City, Ind.
NAMELESS: According to a survey by Who's Who Among High School Students, almost half of all Americans know of a young person who has attempted suicide, and about 7 percent who attempt suicide die.
Too often friends and relatives don't take the warning signs of a young person's suicide threat seriously. Some of the precipitating factors are listed below. It's important that we are all aware of these:
-- Feelings of isolation and loneliness.
-- A feeling of personal worthlessness.
-- Pressure to achieve.
-- Lack of communication between teen and parents.
-- Lack of attention from parents.
-- Lack of family stability.
The following are signs that a teen is looking for assistance and support, often the alternative to self-destruction:
-- A sudden change in behavior; for instance, when someone who normally takes great pride in his or her appearance suddenly seems to stop caring about it.
-- A dramatic change in appetite, eating excessively, or hardly eating at all.
-- Sleeping difficulties.
-- Poor performance in school.
-- Frequent agitation.
-- Excessive fatigue.
-- Loss of interest in friends.
-- Increased drug and/or alcohol use.
-- Expressed feelings of worthlessness.
-- Excessive risk-taking.
-- A preoccupation with death.
-- Giving away prized possessions.
It is most important to take a teen's threat to commit suicide seriously, and to see to it that the troubled teen receives immediate help.
Dr. Robert Wallace welcomes questions from readers. Although he is unable to reply to all of them individually, he will answer as many as possible in this column. E-mail him at rwallace@galesburg.net. To find out more about Dr. Robert Wallace and read features by other Creators Syndicate writers and cartoonists, visit the Creators Syndicate website at www.creators.com.