Cum Laude UHD Student Commencement Speaker a Mom of Four with Unwavering Commitment to Succeed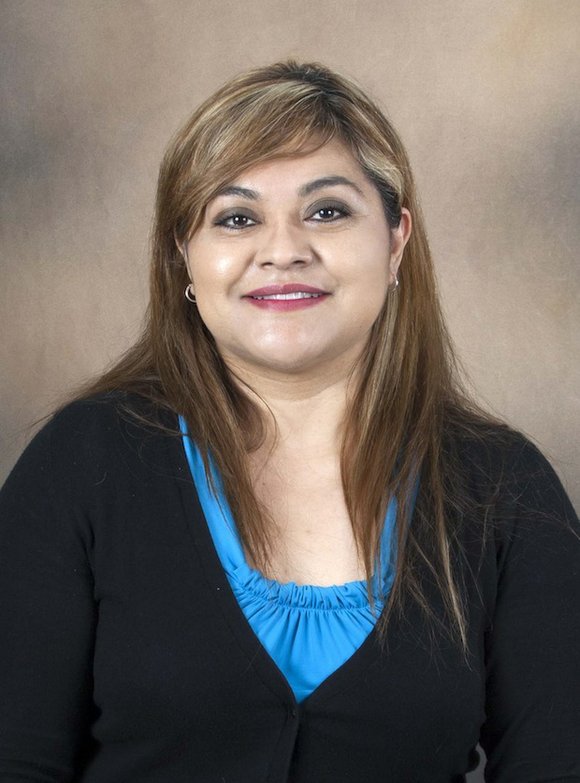 HOUSTON (May 6, 2014) – Maria Chavez-Berry, a graduating social work major at the University of Houston-Downtown (UHD), had three sons by the age of 19 and four sons by 25 and worked part-time, while simultaneously attending UHD part-time to realize her dream of a college degree.
On May 10 – the day before Mother's Day – Chavez-Berry will walk the commencement stage in front of her children, her husband Roger W. Berry, and nearly 15,000 people as a cum laude graduate to deliver the University's student commencement address.
Chavez-Berry's family emigrated from Mexico when she was 3 years old. As the oldest of four siblings, she felt great pressure to set a positive example for her family and become the first to earn a college education. She began taking basic courses at Houston Community College as an adult student in preparation for nursing school. After earning an associate degree, Chavez-Berry's supervisor suggested that she take a social work course at UHD.
"The introductory social work course that I took was life-changing," she said. "I loved attending UHD because of the friendly environment, but I also related to everything I learned in the course. I left the first class in tears because I knew I had found my calling."
Chavez-Berry enrolled at UHD and then postponed her studies for a decade to save money for tuition, while working full-time as an administrative technician for Harris County Protective Services for Children and Adults (HCPS). Her time working with at-risk youth at the Youth Services Center opened her eyes to the needs and struggles of people in the southwest area of the city and across Greater Houston.
"I see these families come in with no hope and I know that I can help," she said. "After earning my degree, I can guide them into the right services and offer them hope, which many have lost."
She will be able to lead and encourage others based on her history of overcoming obstacles and persevering, despite her many challenges to success. She embodies the quotation by Booker T. Washington that states, "Success is to be measured not so much by the position that one has reached in life, as by the obstacles which he has overcome while trying to succeed."
During her tenure at UHD, Chavez-Berry was selected as a field student of the year by the UHD social work program, and she was a member of the Social Work Student Community Advocacy Network and the Phi Alpha Honor Society.
After graduating from UHD, Chavez-Berry will continue working at HCPS while attending the University of Houston's Graduate College of Social Work.
"Maria Chavez-Berry is an ideal role model for other students faced with seemingly impossible obstacles and challenges along their educational journey," said Stephen Wernet, Ph.D., professor and director of the social work program in the College of Public Service at UHD. "Her tenacious example proves that, with hard work, an unwavering commitment and a passion to help others, anything is possible."
About the University of Houston-Downtown:
UHD, founded in 1974, is one of four distinct universities in the University of Houston System, and is the second largest university in Houston and the 15th largest four-year, public university in Texas. One of the most ethnically diverse universities in the country, UHD ranks 43rd nationally for graduating Hispanic students with bachelor's degrees and 49th nationally for graduating African-American students with bachelor's degrees. Approximately 2,000 students graduate from UHD each year. For more information about UHD, please visit www.uhd.edu.