Houston's Bike to Work Day 2014 is May 9, 2014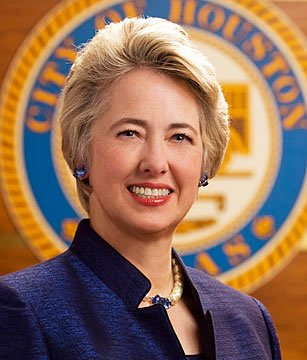 Mayor Parker has declared Friday, May 9, 2014 as Bike to Work Day to encourage riders to choose pedal power for their daily commute to work and to raise awareness of the City's bikeway network. An organized Bike to Work ride will depart from Memorial Park and end at the Downtown Central Library where there will be a brief presentation by Mayor Parker and Director of Sustainability Laura Spanjian. Air up your tires, put on your best riding attire and meet at Memorial Park. Then enjoy breakfast at the Downtown Central Library after the ride.
During the Library presentation, bicyclists will learn more about upcoming projects and green initiatives, as well as an update on new policies and plans. Cycling advocates will be there to talk about how easy it is to travel through Houston on a bicycle and share information about bike routes and trails.
For more details contact Dan Raine at (832) 395-2692 or by email him at dan.raine@houstontx.gov. All riders are encouraged to wear bike helmets while cycling and get bicycle tune ups periodically.
What: Bike to Work Ride
When: Friday, May 9, 2014
Where: Starts at Memorial Park, finishes at Houston Downtown Central Library
Time: Leaving Memorial Park at 7:30 a.m.
Arrive at Downtown Central Library by 8 a.m.
Bikeway maps are available at the Houston Public Libraries, the Downtown Visitors Center, and participating bike shops. A bikeway network map is also available at http://www.houstonbikeways.org/, and all city bikeways are viewable on Google Maps under the Traffic tab