R&B Sensation Tank and Renowned DJs Kid Capri and Biz Markie Slated for Texas Black Expo 'Black Friday' Bash in Houston June 20
The event at House of Blues Houston kicks-off Texas Black Expo weekend with a star-studded celebration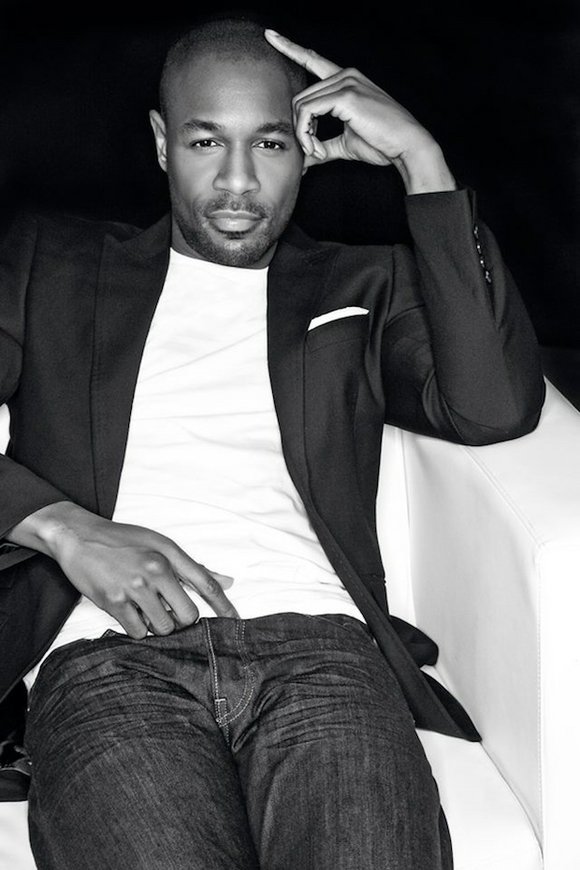 HOUSTON -- (May 12, 2014) – Texas Black Expo, host of the largest African-American empowerment festival in Texas, will kick-off its 11th Annual Juneteenth Summer Celebration with 'Black Friday,' a star-studded celebration at House of Blues Houston (HOB), June 20, from 8:00 p.m. to 2:00 a.m. Nine-time Grammy-nominated R&B singer/songwriter/producer, Tank, will host the epic bash as world renowned, crowd-rocking DJs, Kid Capri and Biz Markie, keep the turntables blazing.
"From connecting with my loyal fans in an intimate setting, to jamming to non-stop beats from two of the world's most eminent DJs, I am ready to kick-off Texas Black Expo with an unforgettable night," said Tank.
'Black Friday' is an exclusive event. A limited number of tickets are available at texasblackexpo.com/blackfriday for $30. Music enthusiasts and social tastemakers, ages 21 and older, should prepare for heart-pounding party experience.

"I'm going to rock at 110 percent, that's the only way I do it," said Kid Capri. "I want everybody feeling the energy and feeling the music, non-stop, from beginning to end."
The glamorous Foundation Room at HOB is designated as the uber elite VIP lounge. Entry is exclusively reserved for Texas Black Expo sponsors and event partners. Email blackfridayvip@texasblackexpo.com for more information on Foundation Room access. Kid Capri will be on the 1s and 2s in HOB main hall, Biz Markie will rock the VIP.
"I'll be doing more than just spinning Black Friday," said Biz Markie. "I'm bringing a larger-than-life experience with banging beats that'll rattle the building."
The 11th Annual Texas Black Expo Juneteenth Summer Celebration takes place from June 19 – 22 in Houston. Approximately 25,000 attendees are expected to attend the variety of events, which in addition to 'Black Friday,' will include an Old School Hip-Hop and R&B concert, health and wellness exposition, entrepreneur and youth empowerment summits, a college fair, and a business and entertainment trade show. The all-star line-up of celebrity guests, includes lyricist MC Lyte, music sensations Morris Day and The Time, and nationally-syndicated radio host, Tom Joyner, among others.
ABOUT TEXAS BLACK EXPO
Texas Black Expo is a nonprofit organization with a mission to stimulate growth and development within urban communities by strengthening businesses, inspiring youth, and building better lives. Texas Black Expo hosts Texas' largest African-American empowerment festival, which is consistently held to coincide with the Juneteenth holiday. Founded in 2003, the Expo and has successfully touched more than 120,000 lives with business development programs, youth entrepreneurship initiatives, health and wellness expositions, and community events. For more information, visit www.texasblackexpo.com, or @TexasBlackExpo on Twitter, Instagram, and Facebook.
ABOUT TANK
Durrell Babbs, better known as Tank, is the self-proclaimed "General of R&B" who has created some of the genre's most sensual, emotion-evoking love songs. He's an icon in the making, with four albums and nine Grammy nominations under his belt. Fans know Tank for his smash hits "Maybe I Deserve" and "Please Don't Go," but he is also the man behind the songs from some of R&B's biggest stars such as Jamie Foxx, Chris Brown, Jennifer Hudson, Kelly Rowland, LeToya Luckett, Keyshia Cole and more. For more information about Tank visit, www.therealtank.com.