NTSB: Burning balloon left fire extinguisher in debris path
Willie Grace | 5/20/2014, 3:21 p.m. | Updated on 5/20/2014, 3:22 p.m.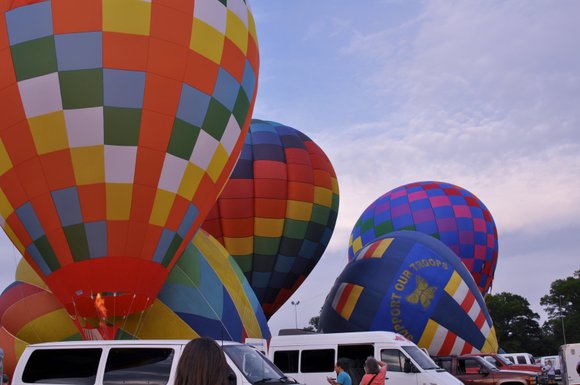 A hot air balloon that crashed and killed three people left propane tanks and a fire extinguisher along a 1.75-mile debris path after striking power lines and catching fire, the National Transportation Safety Board reported Tuesday.
The NTSB preliminary report did not provide a cause for the May 9 crash near Ruther Glen, Virginia, that occurred during a hot air balloon festival. The crash killed the balloon pilot and two passengers, both staff members of the University of Richmond women's basketball program.
The debris included two stainless steel propane fuel tanks, a handheld fire extinguisher, the instrument panel and pieces of the charred balloon fabric, the report said.
The NTSB said a handheld global positioning system and three cell phones were located but didn't specify whether they were found in the debris path or the wreckage.
Those objects were sent to the NTSB lab. The report didn't say what information, if any, had been downloaded.
Not recovered were the balloon crown, crown ring, deflation port, the burner and two other propane fuel tanks, the report said.
The report said witnesses reported seeing the balloon approach a field where another balloon had landed. The pilot engaged the burner and the balloon struck power lines, causing the balloon and a section of the basket to catch fire, the report said.
The balloon climbed and drifted out of sight, the report said. It took two days for searchers to find the pilot's body.
The balloon was last inspected August 5, 2013, and had accumulated 270.4 hours of flying time.
For more information vist www.cnn.com