DeWayne Jackson Genuinely Has A Bike & A Dream
Mical Roy | 5/22/2014, 11:13 a.m.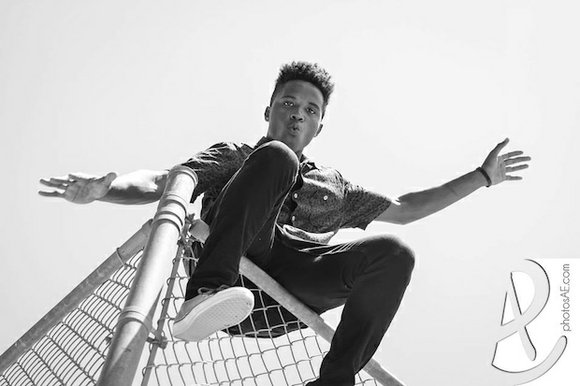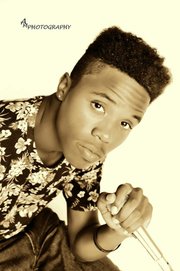 …And as I've sat back, literally watching his dream unfold, it both empowers and amazes me… a guy who's literally over 15 years his senior. His government name is Dewayne Jackson (as is his rap name), but I stick with 'Wavy', because there's surely a wave of interest swirling around this 18-year-old high school graduate, both locally and afar.
Tonight it was a caramel ribbon crunch frappuccino, and conversations about Dropbox, iPhone photography, and wedding invitations. I simultaneously setup my interview essentials while eavesdropping on this myriad of conversation. The dialogue most noted though, would be the one I was about to have with Clutch City's Dewayne Jackson, and boy is he the waviest.
We segued directly into the interview, which wasn't a difficult transition, as I swore I'd met Wavy before; He's got that positive energy that's easy to encompass. He told me his biggest influence was be his dad. Though they may not have the closest bond due to being separate for most of his life, he really looks up to his dad and appreciates him for who he is. Not surprisingly, Kendrick Lamar is one of Wavy's top go-to artists currently, and if you've heard Wavy's music, you can hear the same intellect, and the same hunger that you hear when your ears are being immersed by Lamar and other greats.
I wanna say publicly that Wavy is one of the most humble, yet focused individuals I've ever met. He has a deep passion for wanting to connect with his audience. He's hardly concerned with the money aspect, which I really dig. He just wants to continue putting out creative artistry where his music is concerned and be sure that his fans, who are also the truth, can hear it and feel the same whimsical passion he felt while birthing it.
Interestingly enough, amid our constant laughter during the interview (at Starbucks which is typically so chill), I happened to ask him what had been one of the most difficult things he's had to endure, and he unapologetically told me that one of the hardest things he's had to experience to this day, would be the contrast between performing and hearing fans screaming his name by night, yet having to walk 4 miles to and from work by day for 5 months before he got his car; which didn't happen until recently.
"The thing that hurt my heart is being at the shows, and fans begging for my autograph, and the very next day I have to wear a hoodie to work," he said.
It's not by chance that he's so driven, so filled with humility, and so destined for greatness. He comes from humble beginnings, which do not allow him to look at things from a jaded perspective. Every millisecond of our interview was filled with honesty and the truest desire to win. "My ultimate dream is to be able to visit these cities, and touch these people…that's what I want the most," he says. He dreams of performing on stage in every city, praying that people far and wide will 'Catch the Wave' so to speak.