Terror attacks kill dozens in China's tense Xinjiang region
Willie Grace | 5/22/2014, 7:14 p.m. | Updated on 5/22/2014, 7:14 p.m.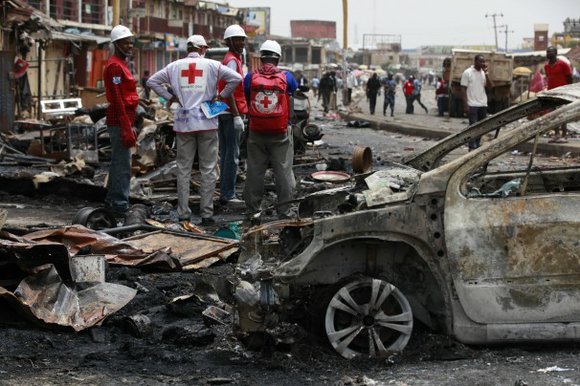 Some Uyghurs have expressed resentment over harsh treatment from Chinese security forces and Han people taking the lion's share of economic opportunities in Xinjiang. The Han are the predominant ethnic group in China, making up more than 90% of the overall population.
Shift in target
The pattern of ethnic violence in the region goes back decades, according to James Leibold, an expert in ethnic relations in China at La Trobe University in Melbourne.
"But what's new, and what I think is significant, is that we have a shift in target," Leibold said. "We have a targeting of innocent civilians, places where innocent civilians gather -- an attempt to maim innocent civilians in large numbers."
The other change is that the violence has "seeped outside" the borders of Xinjiang into other parts of China, he said.
It remains unclear who exactly is behind the high-profile attacks in recent months.
Chinese officials have pointed to a murky separatist group, the East Turkestan Islamic Movement (ETIM), which they have blamed for violent acts in the past. East Turkestan is the name used by many Uyghur groups to refer to Xinjiang.
But analysts are divided about the extent of the ETIM's activities and its links to global terrorist networks like al Qaeda.
"Generally, the government response is to blame terrorists without providing many details," Leibold said. "So I suspect it's going to be very difficult to get to the bottom of this incident like previous ones."
For more Information go to http://www.cnn.com