'Avatar' live stage show in the works from Cirque du Soleil
Willie Grace | 5/29/2014, 7:02 p.m. | Updated on 5/29/2014, 7:02 p.m.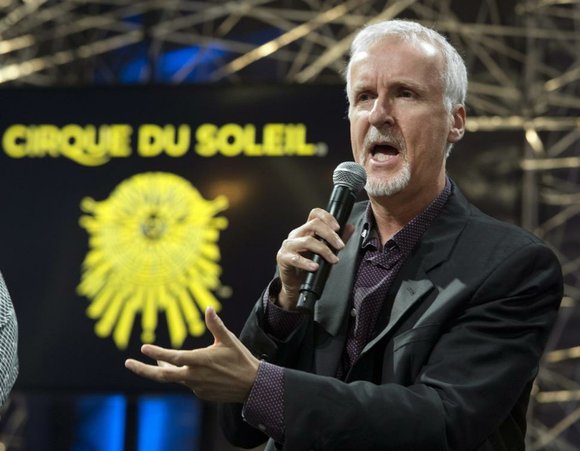 Now that's an immersive 3-D experience.
"Avatar" director James Cameron is teaming up with Cirque du Soleil for a live stage show inspired by the 2009 sci-fi blockbuster.
Cirque du Soleil chief Daniel Lamarre teamed up with the Academy Award winner to announce their collaboration Thursday during a business conference in Montreal, Variety reported.
The show, which is planned for a late 2015 debut, will allow the noted acrobatic troupe to "explore the very inspirational 'Avatar' realm for the live stage," promised Lamarre.
The show will land amid plenty of interest in the franchise, because Cameron is in the midst of working on a trilogy of sequels.
Twentieth Century Fox, the studio behind the movie that earned $2.7 billion worldwide at the box office, making it the highest-grossing film of all time, is also on board as a partner.
"Over the years, I have discovered the extraordinary talents and imaginations of both the artists and the creative forces behind Cirque du Soleil," Cameron said in a statement.
"I know we share the common goal of bringing audiences to another level of entertainment experiences."
For more information go to http://nydailynews.com