The Great Maya Angelou Dies at 86
America grieves the loss of its greatest voice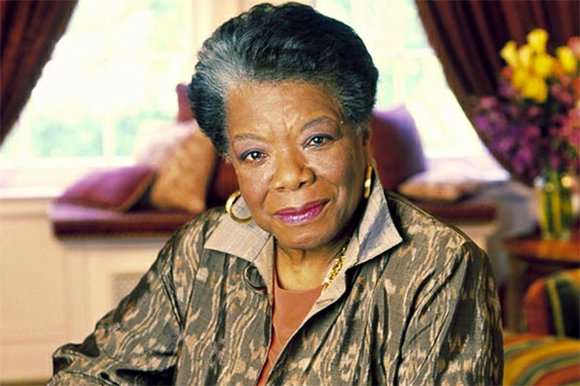 We have lost a person that has left a special mark on the world. Maya Angelou was a leader, an inspirer, and a phenomenal woman whose words will forever live on. Angelo has impacted so many lives. Known for being an author and a poet, she will be remembered as so much more. Angelou has taught us how to be brave and fight for what we believe in.
She, with all odds set against her, came out of poverty, segregation, and violence to become a powerful voice for millions. It's amazing that someone who went through so much grew up to have so much love in her heart and was able to influence so many in a positive way. It is truly a sad day losing such a remarkable person.
Maya Angelou once said "my mission in life is not merely to survive, but to thrive; and to do so with some passion, some compassion, some humor, and some style", and she did just that. She lived a passionate life with so much compassion for others and for that alone her legacy will always live on. We may have lost one of the most influential voices, but we have gained the confidence to continue what she started.
The world mourns the passing of Dr. Maya Angelou. Many have expressed their sympathy.
Statement by the President on the Passing of Maya Angelou
When her friend Nelson Mandela passed away last year, Maya Angelou wrote that "No sun outlasts its sunset, but will rise again, and bring the dawn."
Today, Michelle and I join millions around the world in remembering one of the brightest lights of our time – a brilliant writer, a fierce friend, and a truly phenomenal woman. Over the course of her remarkable life, Maya was many things – an author, poet, civil rights activist, playwright, actress, director, composer, singer and dancer. But above all, she was a storyteller – and her greatest stories were true. A childhood of suffering and abuse actually drove her to stop speaking – but the voice she found helped generations of Americans find their rainbow amidst the clouds, and inspired the rest of us to be our best selves. In fact, she inspired my own mother to name my sister Maya.
Like so many others, Michelle and I will always cherish the time we were privileged to spend with Maya. With a kind word and a strong embrace, she had the ability to remind us that we are all God's children; that we all have something to offer. And while Maya's day may be done, we take comfort in knowing that her song will continue, "flung up to heaven" – and we celebrate the dawn that Maya Angelou helped bring.
MAJOR LEAGUE BASEBALL AND THE HOUSTON ASTROS
Hall of Famer and MLB Executive Vice President of Baseball Development Frank Robinson issued the following statement regarding the passing of Dr. Maya Angelou, who is the recipient of the 2014 MLB Beacon of Life Award: